Yancoal moves on new demand
Print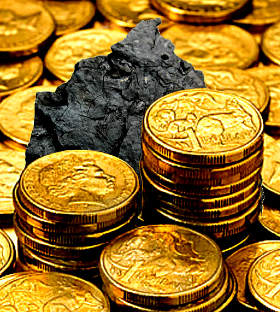 Yancoal is ramping up work in New South Wales to meet rising consumer demand for coal.
The Chinese-controlled company achieved record coal production during 2018, and has set ambitious growth targets for the future.
It wants to pull up to six million tonnes a year from its underground development at Mount Thorley Warkworth in the Hunter Valley, but says more work is needed to capitalise on "long-term demand" for thermal and metallurgical coal driven by South East Asian population growth.
Yancoal CEO Reinhold Schmidt says the company needs to maximise production from underground and open cut mines.
"We also benefitted from a full quarter's impact of new fleet maintenance practices at Mount Thorley Warkworth, successfully reducing truck down-times and interruptions to extraction and haulage rates, while simultaneously delivering operational cost savings," Mr Schmidt said.
"Similar maintenance reviews are ongoing across Yancoal's other open cut mines, including the Tier 1 joint venture Hunter Valley Operations mine, as the business continues to establish new operating protocols and efficiencies to drive future production gains."
Yancoal produced 50 million tonnes of coal in 2018, up 59 per cent on the previous year.
Moolarben accounted for 33 per cent of that production, while Mount Thorley Warkworth delivered 24.2 per cent and Hunter Valley Operations represented 26.6 per cent.
Yancoal bought the Hunter Valley Operations and Mount Thorley Warkworth from Rio Tinto in 2017.