Vic power fix to cut fire risk
Print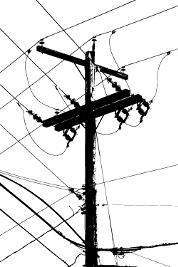 The Victorian Government is calling for technology to be installed across its electricity distribution network to reduce the risk of fire from fallen power lines.
After a successful trial earlier this year, new regulations will require power distributors in high risk areas to install the technology, with formal legislation to be introduced next year after consultations.
It will see Rapid Earth Fault Current Limiters rolled-out in various fire-prone regions.
The limiters work by reducing the electrical current running through a power line when it comes in contact with other objects, such as the ground or a fallen tree.
The technology has been adapted from similar approaches used in underground cable networks overseas.
Victoria's Energy Minister Lily D'Ambrosio said it would significantly reduce the fire risk, after powerlines were blamed for some of the devastating bushfires on Black Saturday in 2009, which claimed 119 lives.
"We know that through the trials we've been running, we can reduce by 10 times the likelihood of a bushfire starting from a high-voltage powerline," she said.
"It won't be right across the state, we will be targeting the areas most in need of it, where we know faulty powerlines actually caused the Black Saturday fires to start.
"That's the purpose of this, it's bushfire related and it's a direct result of one of the key recommendations of the royal commission that came out of the 2009 bushfires."
The Government expects the upgrades to take about seven years to roll out, but will add "no more than 1 per cent" to the typical power bill.
"The point is, it will save lives, it is a very small cost for the potential to avoid the terrible life and death situation that Victorians were confronted with in 2009," Ms D'Ambrosio said.