Rolls-Royce readies small reactors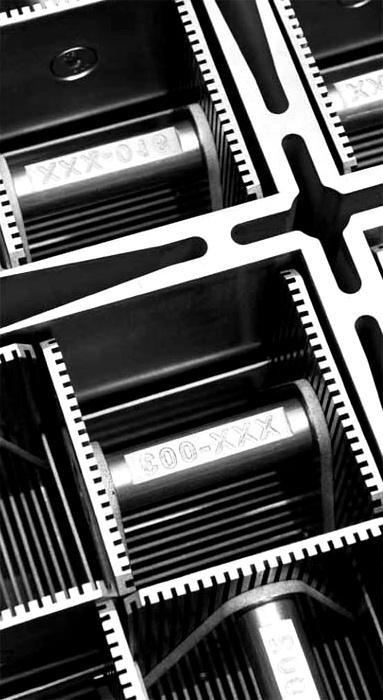 Rolls-Royce says it has the funding to develop mini nuclear reactors, and is encouraging Australia to get involved.
Rolls-Royce has announced backing from a consortium of private investors and the UK government to develop small nuclear reactors (SMRs) in the UK.
The new Rolls-Royce Small Modular Reactor (SMR) business has been launched with a AU$355 million cash injection from private firms and a AU$383 million grant from the government.
Currently, about 16 per cent of UK electricity generation comes from nuclear power, but this could increase with the development of small modular reactors - miniaturised nuclear fission reactors.
Britain has commissioned three conventional new nuclear plants and France is planning to upgrade its nuclear network for the first time in decades.
British Prime Minister Boris Johnson says funding for a second large-scale nuclear plant will be finalised by the end of the parliamentary term, and remains open to the option of mini plants.
Rolls-Royce SMR says its small stations would occupy about a tenth of the area of a conventional nuclear plant, but could power approximately one million homes. Currently, no such reactors have been proven at a commercial scale, although China began construction of its first plant in July.
It claims to be working on plants to generate 470MW of power, which it says is the equivalent to over 150 onshore wind turbines.
Much of the design can be manufactured at a plant and transported to a site to be installed, potentially reducing on-site construction and increasing containment efficiency.
The SMRs are expected to cost about AU$3.65 billion each - about a tenth of the cost of a full-sized reactor.
Rolls-Royce chief Warren East says the company is working on a "clean energy solution" that helps tackle climate change, seeking to create a network of up to 16 reactors across the UK for electricity production.
Money put forth by Rolls-Royce Group, BNF Resources, Exelon Generation and the UK government will progress current SMR designs, taking them through regulatory processes ahead of possible deployment.
Some funding will also be used to identify sites to manufacture the reactors' parts.
Greenpeace chief scientist Dr Doug Parr says SMRs are still more expensive than renewable technologies, and there is "still no solution to dispose of the radioactive waste they leave behind and no consensus on where they should be located".
"What's worse, there's not even a prototype in prospect anytime soon," he said.
"The immediate deadline for action is sharp cuts in emissions by 2030, and small reactors will have no role in that."
With its eyes on the antipodes, Rolls-Royce says the AUKUS security agreement between Australia, the UK and US could see Australia embrace small modular nuclear reactors.
Rolls-Royce SMR chief Tom Samson says the technology is the same as that used to power Britain's nuclear submarine fleet - technology Australia can access under the AUKUS agreement.
"With AUKUS, Australia has now got a new opportunity in front of it. If you are going to embrace nuclear as part of your defence program, then you would be the only country that had done so and did not then fully exploit a commercial, civil nuclear program," Mr Samson said.
"So you have the option now. Whether the public and the perceptions in Australia would open up to nuclear as part of their net-zero ambitions, I don't know."
The Minerals Council of Australia - the main mining lobby - agrees that the development of a nuclear submarine fleet gives Australia an opportunity to develop nuclear power capacity.
"Not only will we develop the skills and infrastructure to support this naval technology, but it connects us to the growing global nuclear power industry and its supply chains," says Minerals Council chief executive Tania Constable.
"While Australia has one third of the world's uranium supplies, it has limited its nuclear capacity to a single world-class medical research reactor at Lucas Heights in Sydney."
Australia maintains its moratorium on nuclear power, but a 2019 government review did recommend the consideration of small modular reactors for Australia in the future. It said this should only be undertaken with bipartisan and public support.
Labor MPs issued a dissenting report that rejected nuclear power in any form, describing it as a "dangerous distraction".
Prime Minister Scott Morrison's current stance is that Australia will not build new nuclear plants.
Mr Samson says the answer to the question of renewables vs. nuclear for cutting carbon emissions is; "All of the above".