Probe finds lung records lacking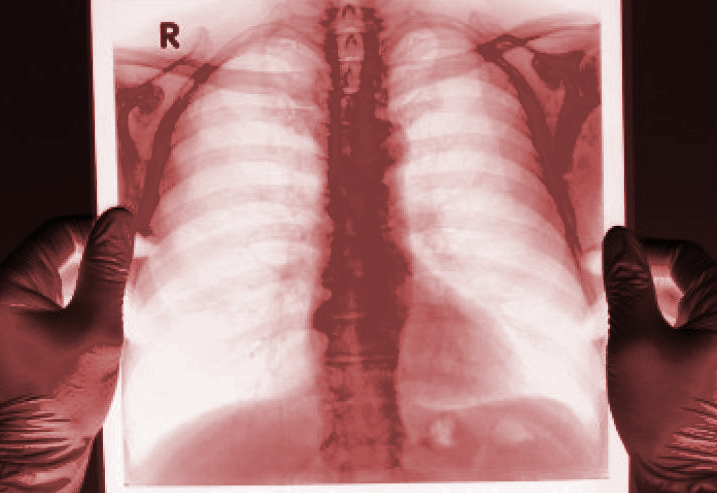 An inquiry has revealed that Queensland's Office of Industrial Relations was claiming black lung to be eradicated while also paying out for it.
Black lung or coal worker's pneumoconiosis (CWP) was thought to have been eradicated in Queensland, but an ever-increasing number of miners have been diagnosed in the last year.
A parliamentary committee looking at the return of the disease heard evidence from the Office of Industrial Relations' executive director Paul Goldsbrough on Friday.
Mr Goldsbrough was pushed by LNP MP Lawrence Springborg to admit that the department had confirmed a case of the disease in 2006, and paid that worker compensation.
Their exchange went as follows;
Mr Springborg: So the claim in 2006 was in relation to CWP?
Mr Goldsbrough: That's correct.
Mr Springborg: And confirmed as such?
Mr Goldsbrough: Yes it was, it was an accepted claim.
Mr Springborg: Until last year, the popular myth was that black lung disease had been eradicated. Okay that's what had been said by the department and others. But at that time when we were saying this, the department that you're responsible for, had actually been paying workers, workers compensation, for confirmed cases of black lung disease?
Mr Goldsbrough: Ah that's correct.
Additionally, the Queensland Mines Department gave evidence about its archived medical records of coal miners.
Mines Department Director General James Purtill could not say how many records of black lung there were.
"So it's possible that there's a significant number of confirmed cases that are basically tucked away in the archives somewhere that no one's been really notified about?" Mr Springborg asked.
"We will be able either now or in a subsequent session to be able to explain what we've been doing to assess whether that risk exists," Mr Purtill replied.
A review by Dr Mannie Rathus in 1984 found 75 confirmed or suspected cases of black lung, and recommended regular five-year follow-ups with miners.
Member for Bundamba Jo-Ann Miller asked whether that had happened.
"We understand that approximately 100,000 or more of these x-rays were not read by [the Natural Resources and Mines Department]," Ms Miller said.
Mineral and Energy Resources deputy director-general Rachael Cronin said health assessments were done for miners every five years, but that "not every worker is x-rayed every five years".
"Only those workers at risk of dust exposure were x-rayed under the scheme."
Ms Miller called for the Department of Natural Resources and Mines to find details on every miner mentioned in the Rathus report.
Deputy chair Lawrence Springborg said "we seem to have dropped the ball" when it comes to coal workers' health over the last 32 years.
"We have not been competently identifying and diagnosing this for years," Mr Springborg said.
"After [1984], we have no idea of knowing how many extra cases there were."
After last week's hearings Opposition Leader Tim Nicholls said coal workers and their families wanted much-needed answers.
"Sadly, it has become clear there has been a failure in the detection of black lung by the department, government, unions and health professionals over three decades," Mr Nicholls said.
Some MPs say they will move for a royal commission if the parliamentary inquiry does not go deep enough.