Pole fire court case forming
Print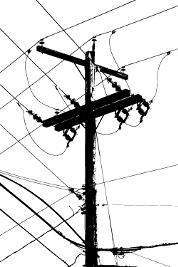 Victorian power company Powercor could face a class action over bushfires.
Reports from Victoria Police have found that the causes of recent blazes in the south-west of the state involved powerlines.
Maddens Lawyers has spoken to affected property owners who claim one of the fires, at Garvoc, started from a power pole.
Lawyer Brendan Pendergast says a fire-start expert has examined the seat of the fire and the power pole, and found it was structurally compromised.
The Victoria Police report found the Garvoc fire was caused by a power pole snapping in high winds, sending off electrical arcs that ignited vegetation.
It says a fire at Gazette was started by a tree falling onto powerlines.
The police report also found that a fire at Camperdown-Bullen Merri was started by a tree limb falling on powerlines, and that the Terang-Cobden fire was the result of powerlines clashing and causing electrical arcs that ignited the surrounding vegetation.
Maddens Lawyers has planned meetings with residents, says proceedings for a class action could be issued if enough evidence is gathered.