PM makes power pledge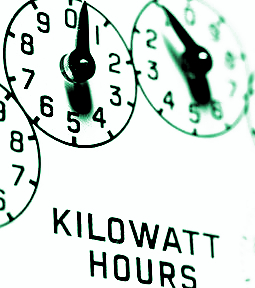 The Morrison government wants to reduce power prices by 25 per cent.
The Federal Government's latest election pledge is to save the average household up to $185 a year, with a target to see the spot price in the national electricity market reduce to less than $70/MWh by the end of 2021.
"This will have a material benefit for all Australians," Energy Minister Angus Taylor said in Sydney.
Mr Taylor says the government is "building levers" to achieve its target, underwriting new generation projects, introducing a default market offer and creating reliability obligations for energy retailers.
But a major lever would be the Coalition's stalled 'big stick' divestment legislation, which could force energy companies to split if they deliberately jack up prices.
Labor does not support the proposal.
The savings in the Coalition's new target are lower than those promised under the dumped National Energy Guarantee, which the government previously claimed would drive electricity prices down by $550.
Senior government minister Mathias Cormann says the price cut target will be taken to the election.
"Which is why we have committed ourselves to a 25 per cent electricity reduction target by the end of 2021," Mr Cormann told reporters.
Labor leader Bill Shorten says the Morrison government has gone through multiple energy policies, with power prices rising all the while.
"The one thing you can set your clock by in Australia is that when the Liberals have a new 'Hey presto we're going to reduce your power prices by ...' - your next bill will probably go up," Mr Shorten told reporters.
"Haven't we heard this before?
"The reality is, the single biggest driver of power prices in this country is a lack of an energy policy."
Labor says its 50 per cent renewable energy target will drive price down further.