Oil funds dwarf green money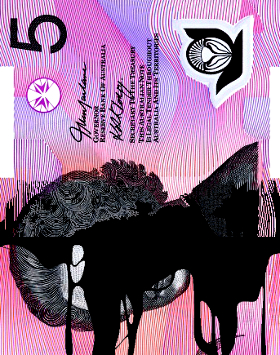 US environmental think-tank, Oil Change International and UK humanitarian think-tank, the Overseas Development Institute, has found the world's biggest economies pay $633 billion a year in subsidies to oil, gas and coal companies.
Australia pays about $7 billion each year on average in production subsidies to fossil-fuel producers.
The think-tanks' report said G20 governments spend about three time more on fossil-fuel subsidies than on subsidies to the renewable energy industry.
"The evidence points to a publicly financed bailout for some of the world's largest, most carbon-intensive and polluting companies," the report said.
Among G20 countries, Russia pays $32 billion in production subsidies every year, the US pays over $28 billion annually, the UK pays $12 billion, Brazil's subsidises fossil-fuel to the tune of $7 billion, China gave over $4.2 billion to oil, gas and coal firms.
Japan has the highest level of public financing for fossil-fuel projects - about $US26 billion annually.
The analysts found that Chinese state owned enterprises invest $107 billion a year in fossil-fuel production.
"Despite the fact that six years ago G20 nations pledged to end fossil fuel subsidies they are still collectively providing in the G20 more than $US450 billion dollars for fossil fuel production, for the production of coal, oil and gas, each year," said Steve Kretzmann, executive director of Oil Change International.
The $7 billion spent in Australia went mainly to tax breaks for fuel use and capital investment costs.
Minerals Council of Australia deputy chief executive, John Kunkel, says fuel tax credits are not a subsidy.
"They are probably talking about the fuel tax credit scheme but as the treasury and the productivity commission have said a number of times that is not a subsidy," Mr Kunkel said.
Mr Kretzmann said the fossil-fuel subsidies identified in the report are in line with the World Trade Organisation's (WTO) definition of a subsidy.
"It is a subsidy under the WTO definition which is something Australia has signed onto, so we would certainly dispute that characterisation," he said.
The report says G20 countries must take immediate action to get rid of subsidies to fossil-fuel producers if they want to meet their commitments to combat global warming.
"It is tantamount to G20 governments allowing fossil-fuel producers to undermine national climate commitments, while paying them for the privilege," the report said.