Off-grid centres still waiting on power pledge delivery
Print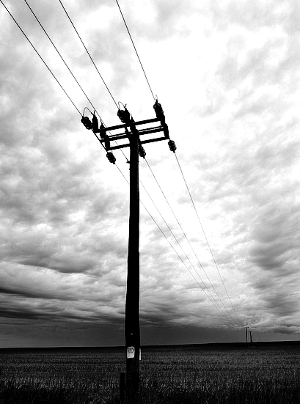 More than a dozen communities have been waiting on word about a promised power price reduction.
Thirteen regional councils in South Australia want to hear the latest on the State Government pledge to bring the cost of electricity down.
Both major parties committed to reducing the cost in the recent state election, as off-grid communities continue to be slugged.
One mayor says people in the bush just want a fair go.
"We would pay the same tariffs as the on-grid standing grid price for both commercial and residential customers - that's what we're looking for," Coober Pedy Mayor Steve Baines told the ABC.
Cr Baines was one of the main campaigners on the matter, but is now just one of the many waiting for a response.
"The implementation date, the first of July this year, so we'd hope something is put in place fairly soon," he said.
"As the electricity retailer in Coober Pedy, I would have thought that council would have been contacted by now.
"I would imagine that the state would need some statistical or operational figures from council to be able to implement these price changes."
A spokesperson for SA Energy and Resources Minister Tom Koutsantonis said the councils will have to wait for details in the upcoming state budget.