NSW backs rejected mine
Print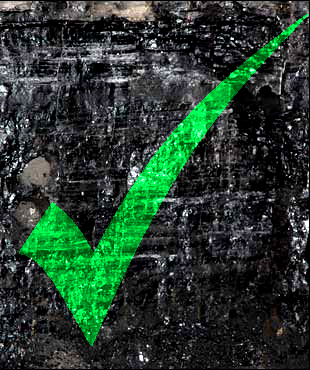 The New South Wales government has granted State Significant Infrastructure (SSI) status to a mine plan that it has not seen.
NSW Resources Minister Paul Toole and Planning Minister Rob Stokes have announced South32's proposal to extend its Dendrobium coal mine is now an SSI project.
The planning minister has the power to deem projects SSI if they are essential for economic, environmental or social reasons.
The designation comes after the state's Independent Planning Commission (IPC) rejected the company's plan to extract an additional 78 million tonnes of coal from its Dendrobium mine until 2048, saying it should be refused.
"Based on the potential for long-term and irreversible impacts - particularly on the integrity of a vital drinking water source for the Macarthur and Illawarra regions, the Wollondilly Shire and metropolitan Sydney - it is not in the public interest," the IPC said.
The IPC found that "coal from Dendrobium Mine does contribute to steel making at Bluescope Steelworks but it's primarily destined for other markets beyond the Illawarra Region".
In 2019, 77 per cent of coking coal from Dendrobium was exported out of the region.
But now, Mr Toole says metallurgical coal from the mine is essential for Bluescope.
"Dendrobium is a critical source of coking coal for the Port Kembla steelworks and the decision to declare the project SSI will provide thousands of workers with greater certainty on the future of their jobs," he said.
"This decision recognises the proposal's potential economic benefits, with the mine already contributing $1.9 billion to the state's economy each year, employing 4,500 workers and supporting another 10,000 jobs across the Illawarra."
The decision makes Planning Minister Rob Stokes the consent authority for the project.
The decision was assisted by a motion of support from Pauline Hanson's One Nation MLC, Mark Latham in the Upper House.
South32 has welcomed the decision.
"This marks an important step, providing a pathway for the submission of an alternate mine plan to the NSW Minister for Planning and Public Spaces, to be assessed as SSI," the company said in a statement.
"We continue to consider our options to determine the best path forward for Illawarra Metallurgical Coal, to continue to supply metallurgical coal for local steel production and support local jobs and investment."