New court action for Adani
Print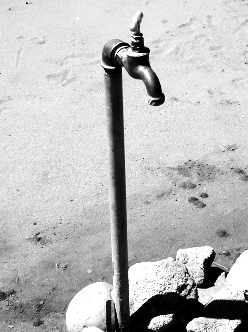 Adani faces a new legal challenge over its plan to pump billions of litres of water from a river in drought-stricken central Queensland.
Federal Court action by the Australian Conservation Foundation (ACF) is challenging Environment Minister Melissa Price's decision to waive a full environmental assessment for the pipeline intended to extract up to 12.5 billion litres of water a year from the Suttor River in central Queensland.
This falls under the 'water trigger' in federal environment legislation, meaning the project will have to undergo a higher level of scrutiny than that applied by local and state assessments.
This includes input from an independent expert scientific committee.
The ACF, represented by Environmental Defenders Office Queensland, is set to argue Ms Price made an error by not applying the water trigger.
It says the pipeline is an integral part of the mine, and would not be built if not for the mine.
ACF chief executive Kelly O'Shanassy says Adani's desired water volumes are "nearly as much as all local farmers combined".
"Our climate is breaking down and Queensland is in the grip of drought. This is not the time to be reckless with our water," she said.
The foundation also says local wetlands rely on water from the Suttor River too.
While Adani recently announced it would attempt to fund the mine itself, a number of hurdles remain.
State and federal environmental management plans have not been finalised, traditional owners continue to oppose the cancelling of their native title rights.
Additionally, the Queensland government is investigating Adani over groundwater bores allegedly sunk without approval.