MLS selling stock for uranium drilling
Print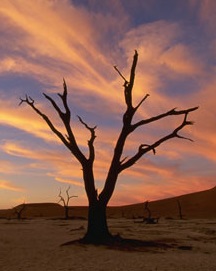 The Metals Australia firm has raised half a million dollars for a project to drill for uranium in Namibia.
Though the company's home country holds about thirty per cent of the world's known reserves of the material, Metals Australia has still undertaken the project expansion in Namibia.
Uranium mines in the African nation have come under fire for decades, as many are located within the Namib-Naukluft National Park. There are also concerns about the massive radioactive tailing ponds the mines create.
The Australian company is planning ongoing exploration of the 'Mile 72' uranium prospect, raising $500,000 through a placement of 50 million shares at $0.01 and an additional 50 million unlisted options to be granted at $0.01, exercisable at $0.02 on or before the 31st August 2016.
Metals Australia has confirmed alaskite drill targets at Mile 72 by on-ground assessment on high resolution geophysical targets, the planned reverse circulation drilling program will cover up to 5000 metres.