Green light on new uranium
Print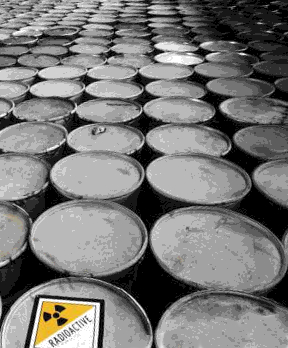 WA's Environmental Protection Agency (EPA) has recommended approval for a new uranium mine in Western Australia's Goldfields.
The green light comes just a few weeks after a similar proposal in the same area was knocked back.
It is now up to both the state and federal environment ministers to decide on the future of Vimy Resources' Mulga Rock uranium project 240 kilometres east-north-east of Kalgoorlie.
The company says it can pull 4.5 million tonnes of ore per year out of four deposits, producing around 1,360 tonnes of uranium oxide concentrate (UOC) each year for 16 years.
The concentrate will be transported in sealed drums within a secure transport contained by road to Port Adelaide.
The EPA concluded that radiation exposure to mine workers and the public would be within acceptable limits, but should still be regulated by the Radiological Council and the Department of Mines and Petroleum.
The approval comes not long after the EPA rejected Cameco Australia's proposed Yeelirrie uranium project, which it found would put the area's subterranean fauna at risk.
Mulga Rock becomes the third to gain EPA approval in recent years, following the Wiluna uranium mine and the Kintyre uranium project.
The Conservation Council of WA is lining up to appeal the proposed mine on the basis that it threatens an environmentally and culturally-significant area.