Green experts open fire on low, unhelpful goals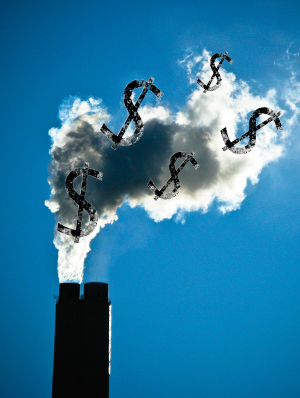 The Climate Institute has slammed the adequacy of Australia's carbon emission reduction measures, saying they would not meet the smallest target set at the upcoming Paris climate talks.
The Climate institute has joined a growing array of business, welfare and conservation groups calling on Australian political parties to come up with some effective, workable and clear climate policies.
The group has been called on to assess Direct Action's 'centre-piece' – the emissions reduction fund – in which carbon dioxide abatement by industries is purchased for the lowest possible price by the Federal Government in periodic auctions.
The analysts found that while the fund might be a good side policy, it will not play a large role in achieving the amount of greenhouse gas that must be reduce to meet Australia's target.
Not only that, but the Climate Institute says the target itself is too low to be meaningful.
Environment Minister Greg Hunt says another part of the policy – the "safeguard" baselines set for high-polluting power generators and industries – will help drive down emissions by 200 million tonnes by 2030.
The institute notes that baselines are so casual that emissions from industry will in fact continue to rise.
Mr Hunt continues to claim that the emissions reduction fund model has been used as a model throughout the world, but Climate Institute chief John Connor says no other country uses government funds to buy emissions reduction as a "core policy".
"Taxpayer funds should not be used to assist major polluters reduce emissions unless it can be demonstrated that no other mechanism would be as effective," the institute said.
The institute says the only way the ERF will be useful is in reducing emissions from the agricultural sector, and only if combined with more meaningful measure like phasing out coal-fired electricity generation by 2050.
The government is considered unlikely to bring in any policy changes before the Paris climate summit in December, but has indicated that its $200 million contribution to the international Green Climate Fund could increase.
Tony Abbott slammed the Green Climate Fund when he was in power, before being pressured to put $200 million into it, and now the nations under Malcolm Turnbull has reversed its view and is seeking to co-chair the fund.
In what could be an area of progress, there are reports that Australia will push for the creation of a new fund set up on the model of the successful Clean Energy Finance Corporation financing mechanism.
It would be used to lend money to climate projects in developing countries, using $200 million in grants taken from the aid budget so that it will not hit the budget bottom line.
Prime Minister Malcolm Turnbull, Foreign Minister Julie Bishop, and Environment Minister Greg Hun are all expected to represent at the Paris talks later this year.