East coast rises loom
Print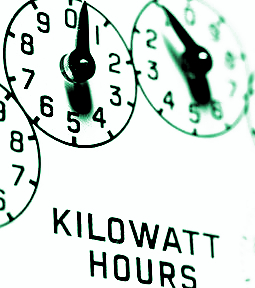 Energy prices in New South Wales, Queensland, South Australia and the ACT will jump by up to $600 a year from next month, after an annual review of regulated prices in east coast states.
Victoria and Tasmania are on a different schedule, so new prices will kick in from January 1.
AGL is the first company to announce new prices.
Under AGL's new price regime, the ACT will see electricity tariffs up 19 per cent and gas 17 per cent, while the annual power bill for South Australians will rise by 18 per cent.
Energy Australia and Origin Energy are reportedly reviewing the situation, and should make announcements in coming days.
ITK energy consultancy principal David Leitch said the price hikes are not surprising.
Mr Leitch says futures markets indicated price rises in March that, if passed on in full, it would cost consumers about $11 billion in 2017-18.
"From the moment the Portland smelter was given a lifeline, prices were always going to rise and this was going to be passed on to the consumer," Mr Leitch said.
The Alcoa plant in Victoria currently consumes around 10 per cent of the state's electricity production.
The plant scored a $240 million rescue package earlier this year to keep the smelter going for another four years.
Mr Leitch said energy futures are now starting to fall again.
"However, that is too late to head off these prices, it may provide a relief in 12 months," he said.
Queensland's state-owned generators have been instructed to keep a lid on prices, sparing the state from the worst rises, but the decision has partly flowed through to NSW consumers.
Queensland's competition commission is expected to allow electricity price rises of about 7 to 8 per cent.