Conflict on gas, EPA and Federal influence
Print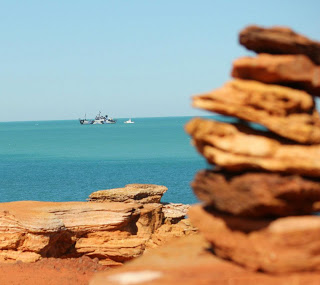 There is controversy unfolding over gas projects in the west, with a ruling that the approval of a massive offshore Kimberly gas hub was unlawful due to conflicting interests.
Three board members on Western Australia's Environmental Protection Authority (EPA) were involved in the approval process despite declaring significant conflicts of interest, according to Western Australia's Chief Justice Wayne Martin.
The final stage approval on the $40 billion gas hub project north of Broome was given by the EPA Chairman alone. The ruling handed down this week has found the environmental approval to be 'unlawful' and invalid.
The Greens have used the controversy as a platform to push for more federal power over state-approved mining plans. Greens leader Christine Milne says the potential benefits to state legislators are distorting their assessment of environmental impacts.
"I think everybody should go and read the judgement on James Price Point and just see how Colin Barnett oversaw a process which allowed conflicts of interest with shareholders in Woodside, with people directly involved in this business, to be able to make decisions," Ms Milne said, "they were allowed to input to the decision after their conflicts of interest were known."
A large portion of the Coalition's promises for the upcoming election have centred around reducing federal influence on mining projects, and lessening the protocols of environmental assessment; sometimes called 'green tape'.