Charges over Chevron tirade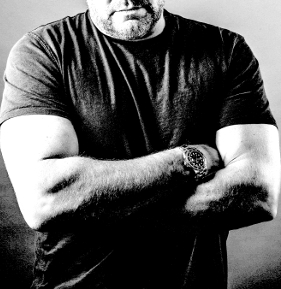 A CFMEU official has been fined more than $50,000 after swearing at workers.
The official was found to have called a group of Chevron workers at the Gorgon gas project on Barrow Island "f***ing dog c***s" for leaving the union.
Justice Michael Barker found the CFMEU's Bradley Upton breached industrial laws three times during a meeting at Chevron's in December 2015.
Mr Upton's rant was directed at former CFMEU members who had decided to leave the union.
"The 90 f***ing dog c***s that resigned from the union the day after we f***ing signed the EBA after we got the conditions we got now, this is a f***ing union site," he said.
"If you don't f***ing like it, f*** off somewhere else. We got you these conditions, we know who you are.
"We're going to put your names on the back of the toilet doors."
Justice Barker said the language was not out of the ordinary, but in this case had been used to intimidate non-union workers.
"It may be that such union behaviour goes down well amongst some of the hierarchy and rank and file of a union," he said.
"But it is not conduct that reasonable people in the community, who have some understanding of the role and importance of unions, expect of a responsible union official."
The union was fined $43,200 and Mr Upton $8,100 for threatening behaviour intended to coerce someone to engage in industrial activity.
"It really is time where large and influential unions such as the CFMEU, like any other responsible entity in Australia that has been found responsible for contraventions of a regulatory system, acknowledge misconduct and take positive steps to correct it in the public interest," Justice Barker said.
It is the third time Mr Upton has been penalised for contravening the Fair Work Act, after two incidents at Chevron's Wheatstone project in 2012 and 2013 involving his use of "racially-tainted abusive language".
CFMEU WA state secretary Mick Buchan has issued a statement criticising the fines.
"Strong words never killed anyone. It's a tough industry," he said.