Big pipe plan returns
Print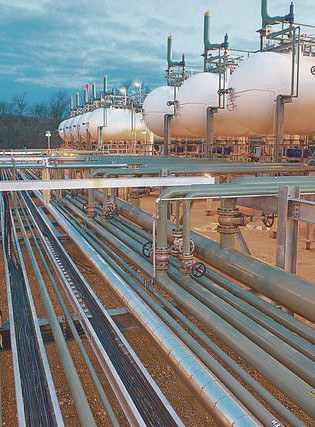 The idea of a west-east gas pipeline across Australia has been revived.
With most of the country facing a gas supply crunch in recent weeks, two academics have put forth several solutions.
They propose shipping gas from WA to east coast ports, setting up gas reservation policies like the ones in WA, and to connect WA's gas pipelines to the rest of the country.
They say that a west-east pipeline could ease the energy crisis on the east coast, and could also carry hydrogen in the future.
"For years, it has been seen as too difficult; not technically, but commercially, since most pipelines are privately owned," they wrote, but added that now could be the time for governments to "step up and build it, given the importance of energy security".
It is far from the first time such an idea has been raised.
Whitlam government minister Rex Connor proposed a pipeline from WA's North West Shelf through remote desert landscapes to the eastern seaboard in the 1970s.
In 2017, a feasibility study estimated it would cost $5.8 billion to build a 2,900-kilometre pipeline from Dampier, in WA's north, to Moomba, in South Australia, near the borders with Queensland and New South Wales.
A west-east pipeline underwritten by the Federal Government was put back on the agenda in 2020 in a draft report by the National COVID Coordination Commission to help the economy recover from the virus.
However, experts say there would be some serious challenges involved.
Roberto Aguilera, a senior research fellow at Curtin University's Oil and Gas Innovation Centre, says addressing east coast energy shortages by tapping into WA's huge unconventional shale gas resources may not fit with Australia's emissions-reduction targets.
"If gas plays an important role, then the delivery of that gas can pay off the cost of the pipeline over many decades," he said.
"In the case that renewables are not able to meet our energy requirements as quickly as many are hoping, then natural gas from the Canning Basin, which is so well endowed, could help us satisfy energy requirements domestically and meet the export obligations, with the cleanest burning fossil fuel.
"Probably, we'll find out if this project is in fact feasible and makes sense as the energy market starts to settle down."