Sea dumps for fossil firms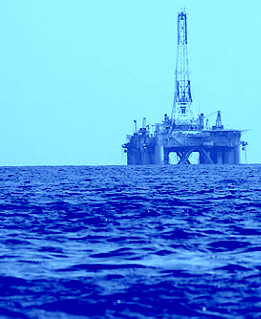 The Senate has passed contentious sea dumping legislation.
The federal senate has approved the federal government's Environment Protection (Sea Dumping) Amendment (Using New Technologies to Fight Climate Change) Bill, backed by the Coalition, aligning the nation with international waste disposal protocols.
Despite its title, the legislation is a catalyst for gas company Santos to advance its massive carbon capture and storage (CCS) endeavour in the Timor Sea.
In a Senate address, Greens' Peter Whish-Wilson criticised the legislation as "a naked and shameless attempt to facilitate the dirtiest fossil fuel project in our nation's history".
Santos aims to tackle two challenges in the Timor Sea with the approved bill.
Firstly, it addresses the estimated $1.6 billion decommissioning cost of the Bayu-Undan gas field, set to produce its final liquefied natural gas (LNG) shipment this year.
Secondly, it tackles the substantial carbon dioxide emissions expected from the Barossa gas field, requiring offsetting under the new Safeguard Mechanism reforms.
Santos plans to employ a CCS project at Bayu-Undan to sequester Barossa's CO2 and defer Bayu-Undan's cleanup costs until the 2050s.
However, due to the location in Timorese waters, the CCS project necessitates a mechanism allowing the cross-border transport of carbon dioxide, provided by the Sea Dumping legislation.
The legislation permits the import and export of greenhouse gases, with only four companies expressing interest in moving carbon dioxide across Australia's borders.
Environment Minister Tanya Plibersek, highlighting the legislation's role in the transition to net-zero, noted that achieving this goal involves multiple steps, including emerging technologies.
Santos has endorsed CCS as a proven technology vital for climate goals.
However, environmental groups caution against using CCS as a licence for new fossil fuel projects.
Concerns about CCS efficacy are highlighted by Chevron's Gorgon field in Western Australia, which, despite being the world's largest CCS project, has faced operational challenges, storing only a third of its target after seven years.
The proposed CCS project at Bayu-Undan could also support Eni's plans for the Evans Shoals gas field, necessitating emission reduction through CCS.
However, challenges persist, especially with Barossa's gas containing around 18 per cent CO2.
The need to transport this CO2 over considerable distances poses energy-intensive compression challenges, potentially undermining the CCS project's emission reduction goals.
Santos CEO Kevin Gallagher claims that with the Bayu-Undan CCS project, LNG from Barossa could be "carbon neutral".
However, sceptics argue that even if successful, the CCS project could sequester less than 30 per cent of Barossa's lifecycle emissions, as overseas customers burning Barossa's LNG release substantial carbon dioxide-equivalent.