Power firms want border reform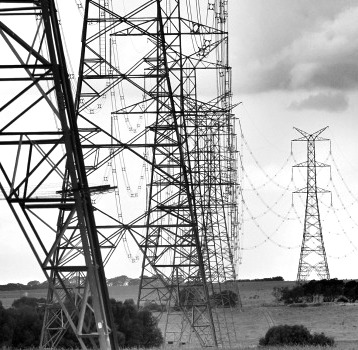 Some of the world's biggest electricity companies have warned the Australian Government that border closures could lead to blackouts.
Travel permits and border restrictions are discouraging workers from carrying out repairs across state lines for electricity and gas assets, energy companies say.
A coalition of power companies - General Electric, Siemens Energy, Hitachi and ABB - has written to state government leaders as well as Health Minister Greg Hunt and Energy Minister Angus Taylor.
The group wants amendments to be made to health orders so that essential workers can return home after meeting safety guidelines.
They say their workers are refusing to travel interstate for major repair works on transmission lines, as they do not want to quarantine on return or risk being shut out of their home states.
"As the COVID-19 situation ­deteriorated … state and territory border permits for essential and authorised workers to undertake time-critical repairs to gas and electrical infrastructure have ­become increasingly difficult to obtain," the letter reads, according to reports.
"Given these constraints, our companies are concerned that significant numbers of essential/authorised workers will no longer be available to service critical electricity and gas infrastructure ahead of the summer peak."
Australian Industry Group chief executive Innes Willox has signed the letter too, and warned premiers and the Prime Minister that summer power outages would be politically and economically damaging.
"The power grid does not recognise state borders. Those ­creating and implementing the arbitrary border rules have no idea of the damaging unintended consequences of decisions they make," he said.
"The border barriers are blocking or restricting the urgent travel required to maintain and repair our critical infrastructure … As the old saying goes, in politics you don't want to be the one in charge when the lights go out.
"This summer will doubtless be hot and it is fast approaching. This is something that needs to be urgently addressed."
Grattan Institute energy ­director Tony Wood says that if important repairs are delayed, it will cause serious problems for transmission lines. Flow-on effects would be felt by a broad range of industries and businesses, who should all be interested in finding a solution.
"Getting this critical work [done] is more important than getting AFL or NRL players in," he told reporters.
"You have border transmission lines which can cause all sorts of problems in a heatwave or a bushfire. And it would be difficult if crews couldn't move states or even within the one state."