House power spree needed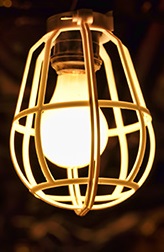 Australia must electrify 500 homes each day and triple the pace of retrofitting non-residential buildings to achieve its 2050 emissions target.
A new report by the Green Building Council of Australia calls for bold changes to meet the 2050 goal, including boosting the energy efficiency of 100 homes daily and increasing the annual retrofitting of commercial properties from 1 per cent to 3.5 per cent.
The group's new report (accessible in PDF form) says this would cost up to $4.6 billion annually.
To fund these initiatives, the council suggests tapping into the significant capital available globally for climate-friendly projects.
Last year, climate-friendly projects received more debt funding ($580 billion) than fossil fuel companies ($530 million), as reported by Bloomberg. However, Australia only secured $2.5 billion, or 2 per cent of global sustainable finance for real estate projects.
The obstacle lies in a lack of understanding between sustainability and finance sectors, hindering the development of lending streams, according to the council.
To address this, the council, in collaboration with the Australian Sustainable Finance Institute, has created a guide to simplify the process and aims to double the country's sustainable real estate financing to $5 billion over the next decade.
The guide lays out existing sustainable finance instruments, green building certifications, benchmarks, and rating tools, clarifying how they assess project green credentials and eligibility for sustainable financing.
With confusion in the market, the guide aims to remove friction from green finance and increase awareness among both sustainable property and finance industry professionals.
Australia's housing landscape is expected to grow by 43 per cent by 2040, reaching 10.9 million homes.
To meet this growth, the council proposes converting 200,000 dwellings annually, requiring the electrification of 500 homes per day.
Additionally, as 5.2 million existing homes use piped gas and 1 million use propane, funding is necessary for improving energy efficiency and transitioning buildings to renewable energy.
To align with the 2050 net zero target, the council calls for the retrofitting of 3.5 per cent of current non-residential stock annually, compared to the current 1 per cent.
This would require increasing the investment in retrofits from $500 million to $1.5-2 billion annually.
Moreover, initiatives such as Victoria's ban on new domestic gas connections and the City of Sydney's consideration of a similar ban contribute to the goal of reducing gas consumption.
While the Australian Sustainable Finance Institute says it is developing a consistent taxonomy for sustainability assessment, the guide emphasises the urgency for clarity within the property industry.