Blackout risk high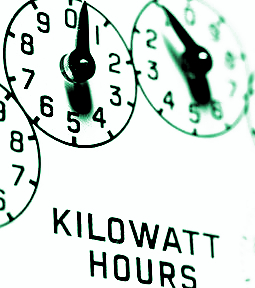 Australia faces an elevated risk of blackouts this summer as soaring temperatures are expected to drive electricity demand to a decade-high level, warns the Australian Energy Market Operator (AEMO).
The latest Summer Readiness report reveals that AEMO is implementing costly contingency measures, securing additional supply contracts, and incentivising major energy users to reduce consumption, particularly in South Australia and Victoria.
AEMO's Michael Gatt says there is a heightened risk due to the forecasted hot and dry El Niño conditions, increasing the likelihood of bushfires and extreme heat, potentially resulting in a 1-in-10-year peak demand across eastern states and Western Australia.
Despite some reinforcement with new batteries and renewable projects since last summer, the grid still faces the threat of load shedding, or rolling blackouts, during high demand coinciding with maintenance or low renewable energy days.
The potential for bushfires and extreme weather adds to the concerns, posing risks to transmission infrastructure and causing unplanned power outages.
AEMO stresses the last resort nature of load shedding to prevent a grid collapse.
AEMO's worries stem from the challenges in managing the clean energy transition. With about 60 per cent of Australia's energy sourced from coal, ageing generators and insufficient development of renewables and transmission infrastructure jeopardise grid stability.
AEMO's recent call to urgently deliver planned investments in transmission, generation, and storage projects highlights the need for a reliable electricity supply.
Until addressed, blackout warnings and market interventions to ensure grid stability are expected to persist.
AEMO's 2023-24 Summer Readiness Overview details preparations for extreme conditions, emphasising ongoing collaboration with industry, governments, and network businesses. To address reliability thresholds, AEMO is securing additional reserves through mechanisms like the Interim Reliability Reserve and Reliability and Emergency Reserve Trader.
Increased generation availability and reserves, along with collaborations, aim to navigate potential reliability pressures.