Big flows to back gas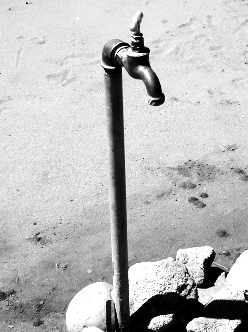 The Northern Territory has unveiled one of its largest water allocation plans ever.
In a significant move, the NT Government recently released the Georgina Wiso Water Allocation Plan - the largest water allocation in the region's history.
The plan, covering an area twice the size of Tasmania, aims to meet the recommendations of the Scientific Inquiry into Hydraulic Fracturing.
The Beetaloo Basin, a gas-rich zone slated for fracking, falls within this ambit.
The allocation plan, allowing the sustainable extraction of 210 billion litres annually, has sparked a mixed reaction.
Environmental advocates say it is likely to have adverse impacts on rivers, floodplains, landscapes, and communities, but the NT Government defends it as a "conservative" and "positive step forward".
Amy Dysart, the territory's director of water resources, says there is vast groundwater potential in the Beetaloo Basin of about 740 million megalitres.
On the contrary, the Arid Lands Environment Centre contends that the plan, increasing water extraction by 1,400 per cent, neglects ecosystem protection and public submissions.
The NT Environment Centre has criticised the government for prioritising big business over communities and rivers, expressing concerns about water extraction rates exceeding aquifer recharge.
Energy producers, including the oil and gas industry, have welcomed the plan.
However, Professor Sue Jackson from Griffith University argues that the plan breaches the National Water Initiative, lacking proper public consultation and scientific evidence standards.
The government assured prioritisation of water for the environment and cultural purposes, particularly for Indigenous use. However, concerns were raised about the absence of regulations allowing Indigenous communities to apply for the water.
Despite the plan's commitment to imposing charges on water for all industries, Professor Jackson noted that regulations are essential for tangible benefits to Indigenous communities.