First listed on: 12 July 2017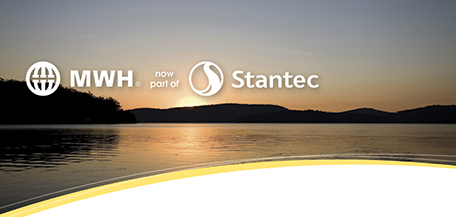 Senior Environmental Policy Consultant
- Southbank, Melbourne location
- Diverse, high performing team
- Challenging and varied projects

We know that what we do really matters which is why MWH, now part of Stantec, provides solutions that begin at the intersection of community, creativity and client relationships.
The Urban Planning and Environmental Services (UP&ES) team offers specialised land use planning, management consulting and environmental services dedicated to improving management of the built and natural environment. Members of UP&ES are recognised as innovative thought leaders bringing global knowledge to local matters.
The Opportunity
The UP&ES team is looking for a Senior Environmental Policy Consultant to be based in Melbourne. The Senior Environmental Policy Consultant is responsible for reviewing and developing leading edge environmental planning policy for primarily public sector clients, primarily across the defence, water and government sectors.
The role is initially a full-time secondment within the Department of Defence's Directorate of Energy Efficiency, Environmental Resource Management & Sustainability (DEEERMS). A key focus of this role is ensuring the adoption and compliance of the Smart Infrastructure Manual across Defence's Major Capital Facilities Program. The manual aims to continuously improve the efficiency, effectiveness and sustainability of the Defence Estate and is a vital element in Defences broader resource management framework. Please find a weblink to the manual below:
http://www.defence.gov.au/estatemanagement/governance/Policy/SmartInfrastructure/Docs/SmartInfrastructureManualV1May15.pdf
Key Accountabilities include:
Review and propose improvements to existing environmental policy, procedures and plans related to Ecologically Sustainable Design (ESD), energy efficiency and climate adaptation

Undertake detailed research and analysis, and develop new environmental policy related to one or more of the above areas

Undertake technical reviews of proposed Defence capital projects to ensure they are in line with required ESD policies.

Devise detailed policy business cases and implementation programs that integrate with client resource structures and budgets

Identify and implement key business development opportunities (i.e. existing and new clients) relevant to business services

Build and maintain trusting relationships with key clients to support and drive the development, integration and continuous improvement of client ESD and resource efficiency programs.
The successful applicant will have:
Demonstrated capability in policy development and implementation in the areas of ESD, sustainability (energy and water efficiency) and climate change for infrastructure development

Experience in developing and imbedding sustainability principles and resource policy into procurement, design, delivery and other processes across the infrastructure lifecycle

Demonstrated experience in identifying business development opportunities with new and existing clients, and converting those opportunities into revenue

Ability to analyse, understand and influence business processes

Ability to engage with stakeholders and foster positive stakeholder relationships to achieve desired outcomes

Australian citizenship essential

7 – 10+ years professional experience

Be flexible to travel and work in client offices, including interstate work from time to time

You will have a relevant tertiary qualification in environmental policy/engineering, economics, law or similar.

You will possess significant capability and previous experience in environmental policy development in Ecologically Sustainable Development (ESD).

Existing Defence clearance will be an advantage.
In return we offer a competitive salary, flexible working arrangements, the support to succeed, a culture dedicated to professional development along with a commitment to you and the community where you live and work.
How to apply
To discuss this opportunity further or to view a position description, please contact Alicia Philipatos, HR Business Partner on 03 8855 6071.
Applications close on Monday 31st July, 2017.
We create the conditions in which talented people thrive.
2016 BEST Award Winner – Association of Talent Development
Closing Date:

31 Jul 2017
Location:

VIC - Southbank
Work Type:

Full Time
Category:

Energy Efficiency
Environmental
Policy/Strategy/Governance