First listed on: 12 August 2017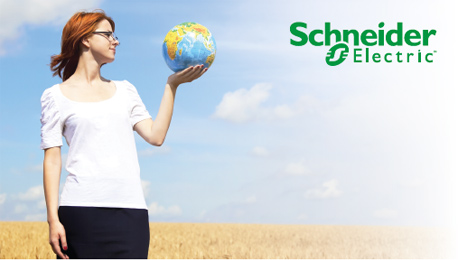 Senior PLC/SCADA Engineer
Who are we?
Schneider Electric is a global specialist in energy management and automation. We are dedicated to supplying our customers with safe, reliable and sustainable energy solutions. We invent technologies that will transform the places where we live, work and play.
What do we stand for?
When you work for Schneider Electric you work for a company focused on its people. We are proud to promote diversity, inclusion and work-life integration – we're a great place to work but we are continually striving to be the best place to work!

What is the role?
We are currently seeking a talented Control Systems Engineer to further strengthen our Perth based Process Automation team. The key objectives for this role is the technical delivery of project and services in accordance with contract, quality and HSE requirements whilst contributing to the profitable growth of the Process Automation business as well as other cross entities. Specific responsibilities will include:
• Contribution to all phases of the project including; design, development, implementation and commissioning
• Ensuring all work is completed to a high standard, on schedule and with outcomes that meet or exceed requirements
• Providing on-going and timely support to our customers with feedback to management as required
Why you ?
You are someone who gets excited by innovation. You are a highly driven individual who wants to work for a values based organisation whose solutions are leading edge. You are focused, collaborative and passionate about the work that you do. In addition you possess the following relevant skills, attributes and experiences:
• Tertiary qualifications in control systems, electrical engineering or computer science with solid experience in automation control systems
• Implementing automation solutions, industrial networking and communications hardware, protocols and conceptual designs
• A motivated self-starter, reliable, adaptive and resourceful, able to operate effectively within teams or work independently and confident mastering new technologies
• Your communications skills and finely honed articulation will lend itself well to excellent customer relationship skills
• SCADA configuration (CitectSCADA, ClearSCADA), hardware configuration and software programming (Quantum, M580s – UnityPro &/or SCADAPacks)
• Experience in 3rd party PLC and SCADA applications also beneficial
• Experience in mining, water and waste water and utilities projects advantageous
• Able and willing to attend site during project deployment phases and services work
Why us ?
At Schneider Electric, we are open, we value differences, we listen, we learn, connect, and collaborate with others. We are passionate about our customers, our people, our business and our technology. We are positive in our approach to finding solutions that better our lives.
Free online energy efficiency training courses available
at Schneider Electric's 'My Energy University'
www.MyEnergyUniversity.com
Location:

WA - Perth
Work Type:

Full Time
Category:

Electrical
Engineering