First listed on: 08 October 2021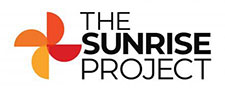 Senior Strategist (Corporate and Industry)
About us
Driven by a passion to achieve climate justice, The Sunrise Project is a team of experienced changemakers with a mission to scale social movements to drive the global transition beyond fossil fuels. With programs and staff in Australia, and affiliated programs and staff in Europe, and the US, we have developed a unique model of grant making and campaigning that supports networks of organisations to drive powerful change towards our mission. We have a dynamic and nimble organisational culture and we're serious about supporting our people to thrive. We move fast and lean into the urgency of the climate challenge.
Ongoing full-time role
Remote working or Syd, Melb office
Reports to AET Co-director
About you
Your Head
You're a strategic and creative lawyer with an unstoppable hunger for climate justice. You've got a track record of identifying, guiding and implementing interventions to make positive change in the business sector, informed by sharp power analysis and advanced communication skills. You have a sound understanding of the Australian energy sector, and working knowledge of the opportunities and challenges of repowering the economy with renewable energy.
Your Heart
You care deeply about social justice, while understanding the value of building effective working relationships with people from all walks of life and points of view. You have an instinct for the values, culture and incentives that drive the people making decisions that will determine the climate impact of Australian businesses. You are passionate about repowering the Australian economy with renewable energy. Your thirst for creating change through people brings others on the journey with you. You seek to change the slow pace of progress on climate, and you bring an open mind, level head, and creative energy for changing it.
Your Hands
You are adept in translating complex information into clear and concise communications. You understand relationship dynamics and are good at building trust-based relationships. You enjoy building alliances and mobilising constituencies across business and civil society to work towards a sustainable future. You excel at drawing the best ideas from a diverse group of people, and spotting opportunities for people and organisations to collaborate to maximise their impact.
About the Role
With a strong background in law, you will be relied upon for strategy development and guidance on how to accelerate the process of repowering Australian business with renewable energy - particularly the heavy industry sector. You will work to shift businesses and influential industry leaders to speed up their own decarbonisation efforts and advocate for the policy settings needed to move faster still. Your work could include anything from analysing supply chains, dreaming up and incubating innovative or unexpected alliances, or convening allies to brainstorm urgent responses to a major new announcement.
You will build and maintain relationships with, as well as provide support and advice to, community and civil society to help them build stronger campaigns. Your research, analysis, and networks will enable you to support campaign interventions to hasten the shift from fossil fuels to renewables and storage and to create new employment and export opportunities powered by renewable energy.
For more details please check out the application details by clicking the Apply Now button.
Closing Date:

08 Nov 2021
Location:

National
Work Type:

Full Time
Category:

Climate Change/Greenhouse
Environmental
Finance/Economics
Grants/Funding
Planning
Policy/Strategy/Governance
Renewable Energy
Stakeholder Engagement/Management
Sustainability