Geological Survey of NSW Workshops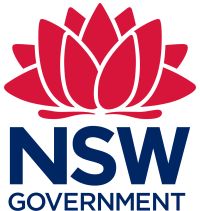 Geological Survey of NSW Workshops
NSW Exploration Data Workshop
Tuesday, 8 May 2018, 8:30am–12:30pm
Tuscan Room, Sydney Masonic Centre (SMC)
66 Goulburn Street, Sydney
This half day interactive workshop will showcase the new geological models and prospectivity datasets produced by the Geological Survey of NSW and provide an overview of its data discovery and delivery systems – MinView and DIGS (program attached). Attendees need to bring their own laptops to explore the data and online systems under the guidance of subject matter experts.
Register here: https://eiah2018.eventbrite.com.au

Exploration in Another House
Tuesday, 8 May 2018, 1:00pm–4.30pm
Banquet Hall, Sydney Masonic Centre (SMC)
66 Goulburn Street, Sydney
Presentations will feature highlights of recent projects conducted by the Geological Survey of NSW and their implications for exploration (program attached). A range of related material will be on display, including publications for sale. A networking session follows in the Marble Foyer from 4.30pm.
A casual dinner at the nearby Shinara Korean Grill & Lounge (338 Pitt St) will follow at 6.30pm. You must register to attend, but order and pay on the night.
Register here: https://eiah2018.eventbrite.com.au
Southern Thomson Core Viewing Workshop
Wednesday, 9 May 2018, 9.00am–2:30pm
WB Clarke Geoscience Centre
947-953 Londonderry Road, Londonderry
The workshop will include presentations and viewing of core from the Southern Thomson Project stratigraphic drilling program conducted in 2017. Seven drill holes in NSW successfully sampled basement rocks of the Thomson Orogen, beneath the Eromanga Basin, in the Bourke–Hungerford area of remote northwest NSW (another five holes were completed in Queensland). The drilling program was part of the collaborative Southern Thomson Project between the Geological Survey of New South Wales, the Geological Survey of Queensland and Geoscience Australia.
Register: https://www.eventbrite.com.au/e/southern-thomson-core-viewing-workshop-tickets-44313163866