Woodside watches coup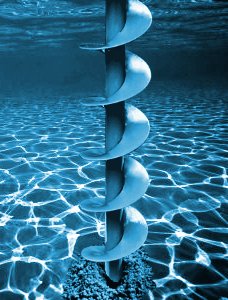 Woodside has been criticised for its response to a military coup in Myanmar.
Myanmar's army seized power and arrested dozens of elected leaders, including Aung San Suu Kyi, on February 1 this year.
Military leaders have claimed that last year's election of Ms Suu Kyi's National League for Democracy was riddled with fraud, but independent election observers say the poll was fair and credible.
Woodside chief executive Peter Coleman says his company is pressing ahead with a major gas development in Myanmar despite the issues.
Woodside will continue work on a major deepwater gas development off Myanmar's west coast, known as A-6, in a joint venture with French company Total SA and the Myanmar-based MPRL.
The Myanmar government reportedly earns almost $US1 billion ($1.28 billion) from natural gas each year. There is concern that industry profits may help support the military regime and fuel corruption by the ruling generals.
The Woodside project is currently undertaking exploration activities, and the company does not yet have producing assets in Myanmar.
"It's not up to us to judge the veracity of grievances they have around the previous election process," Mr Coleman told specialist publication Energy News Bulletin.
"I understand [the Army] put together quite an extensive folder of grievances around the election that they wanted to be heard, and they weren't being heard.
"They were pushed up against a difficult decision point, the day of the coup was the day the new parliament was due to proceed.
"It's very early days in the coup, the military has committed to free and fair elections in 12 months.
"Myanmar has made good progress in moving to democracy, the last thing they'd want is to push them away from that, potentially towards China."
Elaine Pearson from Human Rights Watch has slammed the comments.
"I think this is really Woodside sitting back and quietly hedging its bets in its own self-interest," she said.
"This is the antithesis of corporate social responsibility. This is a country which just had a coup. This is not the time to wait back and see what will happen.
"They should be picking up the phone and telling Myanmar's army they should release civilian leaders and call for an end to abuses by the military."
A spokesperson for Woodside said last week that the company will "continue to monitor the evolving situation regarding the Myanmar government, including any guidance from the United Nations and the Australian government on economic engagement in Myanmar".
Mr Coleman has since clarified his previous statements, saying; "I regret that I made some remarks in a media interview that have been interpreted as condoning what has occurred in Myanmar. This is not the case."
"Our focus remains on the safety and well-being of our people."
Woodside has signed up to the Statement by Concerned Businesses Operating in Myanmar.