Wave power coming to WA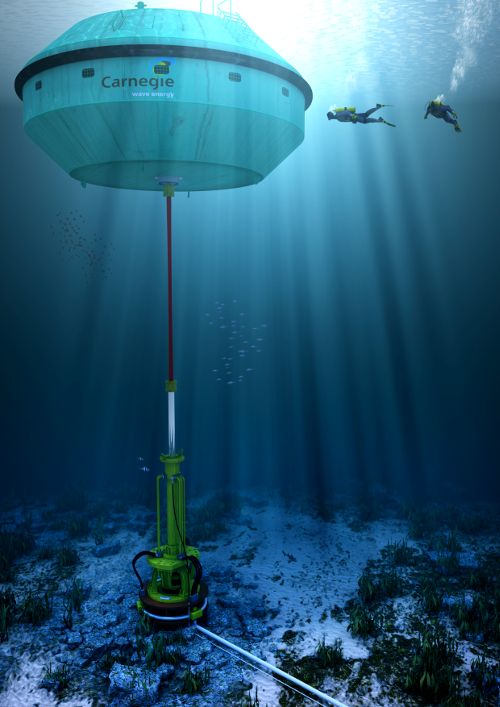 Australian firm Carnegie Clean Energy is evaluating sites for its CETO 6 wave power technology.
The choice will be based on a state government tender process for a new Albany wave farm – a project Carnegie has close ties with.
Regional Development Minister Alannah MacTiernan has released tender documents for the Albany project, with the state government committing up to $16 million to what it calls a "wave energy technology development project".
It has also committed to spend $3.5 million on a Wave Energy Research Centre in Albany.

Carnegie managing director Michael Ottaviano said his company was aiming to win the tender.
"We think we are the best positioned wave company to deploy at Albany," Mr Ottaviano said.
Carnegie says it is the only company to have successfully deployed a wave energy system in the open ocean, and has already mapped out detailed plans for Albany.
"The project, to be delivered in stages, will involve an initial 1MW stage followed by a 20MW wave farm resulting in over $100 million of local investment," the company stated in March.
"Successful demonstration of the 20MW farm could in turn lead to a 100MW expansion.
"The project also involves the establishment of a Wave Energy Centre of Excellence to be based at Albany and to involve the University of WA's Ocean Institute along with Carnegie."
A spokesperson for Ms MacTiernan said the government was in discussions with three Perth-based wave energy companies – Carnegie, Protean Energy and Bombora Wave Power – for the project.
At the same time, Environment and Energy Minister Josh Frydenberg has visited Garden Island for a sod turning at Carnegie's $7.5 million microgrid project.
The project brings together solar, battery, wave and desalination facilities into a self-sustaining microgrid.
Construction of a 2MW solar farm and battery storage system are underway, to be integrated with the existing desalination plant.
The planned wave energy component is on hold for now.
"The potential remains for the microgrid to be connected to a wave energy resource in the future," Mr Frydenberg said in a statement.
Carnegie's operations on Garden Island were backed by $28.5 million of grant funding provided by the Australian Renewable Energy Agency, including $2.5 million for the microgrid project.
"There will be wave power at Garden Island; for me it's just a question of when," Mr Ottaviano told reporters.