Waste dump wakes up radioactive debate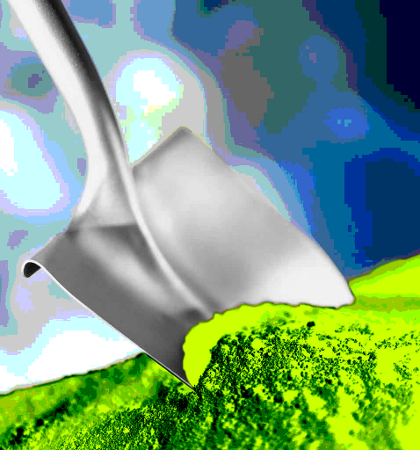 The Federal Government has released its shortlist of six sites that could one day store "low-to-intermediate" nuclear waste.
The sites are; Cortlinye, Pinkawillinie, and Barndioota in South Australia, Hale in the Northern Territory, Sallys Flat in New South Wales and Oman Ama in Queensland.
Resources and Energy Minister Josh Frydenberg says the locations will now see four months of consultation with communities.
"Australia currently has the equivalent of around two Olympic-sized swimming pools of such waste, which may include laboratory items such as paper, plastic and glassware, and material used in medical treatments," Mr Frydenberg said.
"More than 100 sites across the country, including hospitals and universities, are licensed to store this waste on an interim basis.
"The facility will be designed, built and operated to the highest safety and environmental standards.
"This will require a thorough assessment by the Australian Radiation Protection and Nuclear Safety Agency, Australia's independent radiation safety regulator, and an environmental assessment."
The communities in question are speaking out already.
Residents say the proposed site at Sallys Flat, near the historic gold mining village of Hill End in New South Wales' central west, should be ruled out.
Ross Brown, a spokesperson for the local progress association, says "having nuclear waste would frighten most residents in the area".
"I realise that nuclear waste has to be stored somewhere, but I would have thought it would be in a more remote area and in an area of less significance of the gold rush area of Hill End and Hargreaves," he told the ABC.
Another local resident told reporters the proposition was "disgusting".
The South Australian Government says it will make no decisions until the Nuclear Fuel Cycle Royal Commission hands down its findings next year.
"I established the royal commission so I am open to South Australia expanding its role in the nuclear fuel cycle," SA Premier Jay Weatherill said on Friday.
"Obviously this is one of the early potential opportunities that may exist for South Australia should we take that position.
"But there's a long way to go, the royal commission hasn't yet published even its draft findings and its final findings are expected in the first half of next year."
The site near Alice Spring in the Northern Territory is currently an operating date farm which was up for sale until just recently.
Federal Member for Lingiari Warren Snowdon, whose electorate includes the farm, appeared sceptical about the benefits the project could bring.
"I don't think there's any question that if the community is opposed to this site around Alice Springs, it won't happen," Mr Snowdon said.
"I've always been a sceptic about the nuclear industry but this is a process that needs to be followed through.
"There would be minimal employment opportunities.
"I can't see significant benefit from this."
He suggested a site closer to where the waste first enters the country, in Sydney.
Meanwhile, the Mayor of the Queensland shire that includes Oman Ama says he will not jump to conclusions about the proposal for the town just 250 kilometres southwest of Brisbane.
Goondiwindi Mayor Graeme Scheu says he has [plenty of questions for the consultation sessions ahead.
"The main question around it would be transportation, where it goes, so, so many questions that we don't even have an answer for and the facts," he said.
"We need to know the pros and cons.
"The community have got to have the answers if this is going to be at all possible.
"The other thing I've got to stress is stringent planning processes to go with the whole lot.
"From a local government point of view, transportation of product is one of the key things I want full answers on."
There was a much more vocal and single-minded response from national secretary of the Australian Nuclear Free Zones Secretariat, Ipswich councillor Paul Tully.
Mr Tully told the ABC that "total lunacy" had taken over the Federal Government.
He said that Mr Frydenberg was putting major cities across southeast Queensland under threat from the hundreds of trucks a year required to haul nuclear waste.