Vic looks at gas bans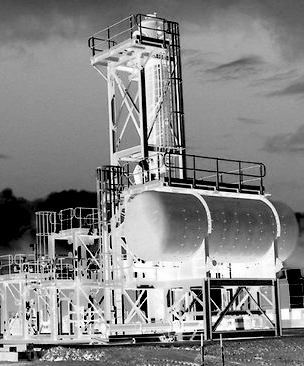 The Victorian Government has reportedly gained opposition support for a permanent ban on fracking.
As well as the permanent ban on fracking, the Government's new bill will extend a moratorium on conventional onshore gas exploration in Victoria until 2020.
Fracking is used to extract 'unconventional' gases including coal seam, tight and shale gas by pumping a chemical mix into rock fissures, fracturing them and releasing trapped gases.
The process is despised by farmers and environmentalists, who claim it can contaminate groundwater supplies and threaten agriculture.
Conventional gas is extracted without using fracking, and is not covered by the ban.
Liberal and National MPs are expected to vote in favour of the Labor government's bill, though reports say they will look for the conventional gas moratorium to be lifted after 2020.
The conventional gas exploration ban "seems to make absolutely no sense" to Grattan Institute Energy Program Director, Tony Wood.
"There is a big question as to how much [conventional onshore] gas there really is to be found in Victoria anyway ... [but] as a matter of public policy it's a very bad idea," he told the ABC.
Australian Petroleum Production and Exploration Association slammed the Government the moratorium too.
Federal Energy Minister Josh Frydenberg has warned against "blanket statewide moratoriums and bans", saying the east coast is already facing rising gas prices and supply constraints.