Uni helps herald hybrid age for old coal-burner
Print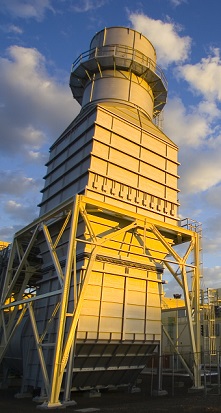 University authorities have been working to find the best way to convert the coal-fired Collinsville Power Station into a hybrid solar-thermal and gas-power station.
Researchers at the University of Queensland are working in partnership with power plant owners RATCH-Australia Corporation Limited (RAC) to conduct a multi-million dollar feasibility study, with extra backing from the Australian Renewable Energy Agency's (ARENA) Emerging Renewables Program.
The work will advance knowledge on hybrid power plants and accelerate the deployment of concentrating solar thermal power generation, as well as see the 180MW Collinsville power station, built in 1968, become a 30MW gas/solar-thermal plant.
UQ's Vice-Chancellor Professor Peter Høj says "the University now has an expansive portfolio of solar research programs spanning basic science, engineering, plant deployment and economics."
"For example, in 2011 we built and commissioned Australia's largest rooftop PV array, recently announced our participation in the $87 million CSIRO-led Australian Solar Thermal Research Initiative and are lead research partners on the $450 million AGL Solar Flagships project.
"We are delighted to add the Collinsville project to this growing list of initiatives."
The feasibility study is expected to be complete in early 2015.