Toro grabs expansion by the horns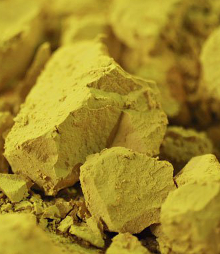 Toro Energy says it will add millions of kilograms of uranium production to its Wiluna project in Western Australia, with plans to expand the site.
The company is in the middle of a new environmental review process for the plans to expand the Wiluna operation to include the Millipede and Lake Maitland deposits.
Toro already has state and federal approvals for mining at the Centipede and Lake Way pits, as well as processing at a central facility.
The company also wants to increase the productivity of the already-approved central processing plant by increasing throughput from Wiluna's extended resource areas.
Toro says it has modelled the potential outcome of the expansion plans, and found they would be able to extract 6.5 million kg of U3O8 from Lake Maitland, 2.8 million kg of U3O8 from Lake Way and 6.66 million kg of U3O8 from Centipede and Millipede, which lay adjacent to each other.
With the four deposits running, Toro says it would be able to mine 20.1 million tonnes of ore at 799 parts per million (ppm) U3O8, including 15.9 million tonnes at 907ppm U3O8 over a 16-year mine life.
The official review for the plan to add Millipede and Lake Maitland into the network is expected to be complete in February next year.
At this time, insiders say Toro will prepare a response to submissions, which will then go to the WA government for its report and recommendations.
Separately, the proposal is being assessed by the Federal Government under its own environmental assessment protocols.
There is even more expansion potential in two more deposits - the Dawson-Hinkler and Nowthanna deposits – while insiders suggest the Firestrike prospect is drill-ready too.