Sydney raising green bar
Print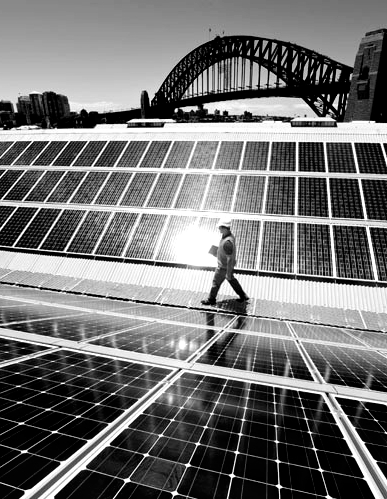 The City of Sydney is bringing forward its net-zero emissions goal to 2035.
The city will become the first council in the state to set such an early target, shaving five years off its previous plans.
Lord Mayor Clover Moore says Sydney will spend $24 million over four years to meet the accelerated target.
"While the City of Sydney cannot tackle the climate crisis alone, we can lead and encourage others to do the same within their communities," Cr Moore said.
The 2035 goal reflects the pace at which the world must reduce greenhouse gas emissions to hit the lower end of the Paris Climate goal, according to scientists.
One of the major measures of the plan is to incorporate tougher energy standards in development applications (DA) from the start of 2023.
The city says DAs to build or redevelop hotels and shopping centres will be required to achieve a minimum National Australian Built Environment Rating System (NABERS) environmental rating of four stars.
The existing NABERS rating for office buildings will be increased from five stars to 5.5 stars by the start of 2023.
From 2026, the council will require commercial DAs to demonstrate how the project can achieve net zero carbon emissions.
Cr Moore says the measures should save over $1.3 billion on energy bills for investors, businesses and occupants between 2023 and 2040.
The new standards still need to be approved by the NSW government.