Shooters open fire on Baird's pole plan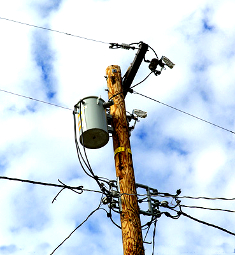 Gun-nuts and fisher-folk could see the New South Wales Government keep its electricity infrastructure under state-ownership.
The Shooters and Fishers Party has pledged to stop NSW Premier Mike Baird's plan to sell "poles and wires" power assets to fund new infrastructure, if it can retain the balance of power in the Upper House.
Mr Baird is seeking the sale to drum up founds for projects such as a second Sydney Harbour rail tunnel, if the Liberal-National Government can win the next election.
But Shooters MP Robert Borsak told reporters this week that he would block the transaction.
"We think it's just another grab for money from the Government," Mr Borsak said.
"It's effectively just a sugar hit which doesn't really do much for the economy at all."
Mr Borsak says he cannot see why the sale wouldn't lead to the privatisation of the remaining 51 per cent of assets, including the regional provider Endeavour Energy.
"I think it's pretty obvious," he said.
"I know from before, under [former premier Barry] O'Farrell, their aim and target is to get rid of 100 per cent.
"This is just an exercise in keeping the Nationals on side, get through the election and then they'll proceed to do the second part if they're given a chance."
The Shooters and Fisher say they will not cut a deal with the Government on the issue.
"We are absolutely ruling it out in this situation."
Greens MP John Kaye said the Shooters' stance "turns the next Upper House election into a referendum on electricity privatisation".
"Voters will know that if they vote for the Liberals, the Nationals or the Christian Democrats they're going to get a wires and poles sell-off," Mr Kaye said.
"If they vote for the Greens or the Shooters or Labor, they won't."
Mr Baird agreed that the choice was clear.
"The Shooters' comments confirm that if people want a once-a-generation boost to schools, hospitals, roads and public transport links around the state, they should support the Coalition in both Houses of Parliament next March," Mr Baird said.