SA unveils virtual solar plan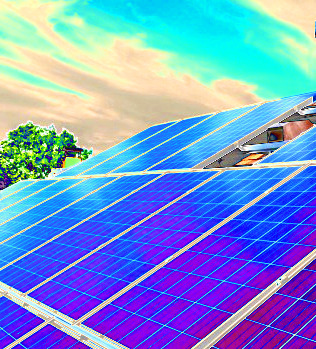 The SA Government has announced plans to connect 50,000 homes to form a virtual power plant.
Premier Jay Weatherill says the deal will see homes provided with solar systems and batteries free of charge, to be paid for through the sale of electricity generated by the panels.
The 5kw solar system paired with a 5kw/15kwh Tesla Powerwall 2 batteries will not be owned directly by the households, and nor will the power they produce, though it could be sold back to them via a retailer.
If successful it would be the largest virtual power plant (VPP) project in the world.
VPP systems use smart meters and other technology to monitor power flows so that surplus power can be stored or moved to another customer.
The Government is set to issue an expression of interest for a retailer to deliver the program this week.
The retailer would control to output of the household batteries and solar panels to supply power into the grid.
A trial has already begun in 1,100 Housing Trust properties.
The Government will seek to expand the program to another 24,000 Housing Trust properties, before offering 25,000 more systems to other South Australian households.
Frontier Economics analyst Danny Price predicts that the 250-megawatt system when complete should provide power at a price of around 27c/kWh - about 30 per cent below that current residential average retail cost of 40c/kWh.
Taxpayer funds in the form of a $2 million grant and a $30 million loan from the Renewable Technology Fund will kickstart the project.