SA's energy slug slammed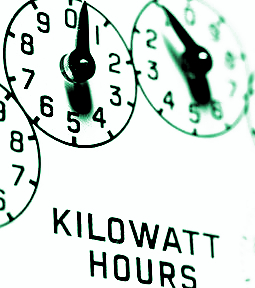 Activists claim the 'Big Three' energy retailers are massively over-charging South Australian customers.
AGL, Origin and EnergyAustralia are charging South Australians a $650 mark-up every year - around twice what their customers are paying for the cost of actually generating the electricity – according to the report commissioned by GetUp and written by Bruce Mountain.
The report claimed that up to a third of the state's power capacity was withheld, and just a small amount was released at very high prices.
Researcher Bruce Mountain said about $42 million was gouged from the market.
"I estimate that if prices were matched to the highest cost of a very high cost generator at the time, on the 7th of July, over the peak periods, it would've generated $5 million," he said.
"In practice on that time period it actually gave a total of $47 million."
Australian Energy Council chief Matthew Warren says the big energy companies are not manipulating the market.
"We have a problem when we have lots of abundant generation some of the time and not enough generation other parts of the time, and that's a problem we need to fix," he said.
"This is not about oligopolistic behaviour.
"This is about getting the market settings right and the solutions in place so we can continue this transformation, but this is not a conspiracy."
GetUp spokesperson Miriam Lyons said it was an obvious rort.
"If a family moved from Adelaide to Canberra, they would save $425 every year in unnecessary retail charges, because the ACT does a good job of regulating what retailers can charge their customers" she said.
Ms Lyons said the 'Big Three' have been exploiting their power in the market, and South Australian families in particular are getting ripped off.
"Many South Australians are just keeping their head above water, and they shouldn't be being ripped off by companies who are taking advantage of their oligopoly position to rake in massive profits.
"This has huge impacts for people struggling to pay unaffordable energy bills. Further lining the pockets of energy execs comes at the expense of Australian families."
"Companies like AGL, Origin and Energy Australia are big enough that they should be able to undercut new entrants to the market - instead the new players are much cheaper and the big guys have been able to overcharge customers whatever they want.
"How is that, after deregulation, retail charges went from next to nothing to a huge 38 per cent slice of the average customer's bill?
"When this kind of behaviour was revealed in the UK, there was a huge public outcry - yet their retail charges are a fraction of what the Big Three charge here."