QLD avoids royalties
Print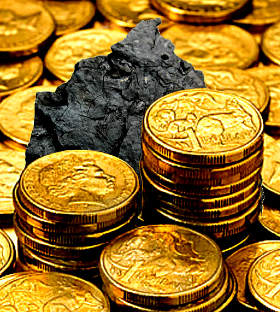 The Queensland Government is allowing Adani to defer payment of royalties on its Carmichael mine.
The Government has locked in a deal with Adani this week that means the Indian mining giant does not have pay royalties to the state.
But the length of the deferral and the amount of revenue the state will collect are commercial in confidence.
Treasurer Cameron Dick claims the deal locks in a figure for the controversial $2 billion Carmichael mine to pump into the Queensland economy, but will not hint at the figure.
An earlier deal struck in 2017 would have seen see Adani pay just $2 million a year in royalties once the project began operations, but there is no word on whether the new deal matches this.
Environmentalists are calling for the terms to be made public.