Port Kembla getting tense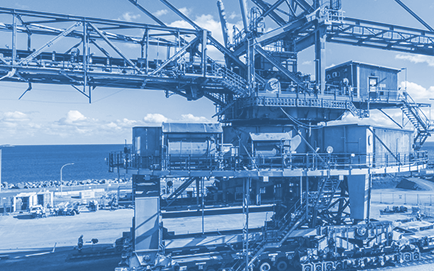 A serious industrial fight is brewing at the Port Kembla Coal Terminal.
The Port Kembla Coal Terminal (PKCT) - which is owned by South32, Glencore, Peabody Energy, Centennial Coal and Wollongong Coal - has applied to cancel its workplace agreement and move its workforce onto awards.
It is part of efforts to cut costs at the terminal, which is facing a downturn in revenue and throughput as clients choose Newcastle port instead.
Unions are rallying and protests have been called in response.
South Coast Labor Council secretary Arthur Rorris says the lockout of dozens of workers at PKCT is the "ugliest" thing employers can do to their workforce.
"It's an abuse of the power imbalance in that workplace," he said.
"They usually do it with a strategy in mind to de-unionise.
"They want to get them out the door, locked out, they want to terminate the agreement, and then they want to sack these workers.
"If they want to try it on, we're happy they've chosen Port Kembla. Because they will get a fight in Port Kembla and they will not win."
Australian Council of Trade Unions Secretary Sally McManus says that if workplace agreements can be terminated simply to cut costs, it shows industrial laws are "broken".
"We're seeing the spread of casualisation, the spread of labour hire, the spread of temporary work visas, the spread of ABNs, the spread of the gig economy," she said.
"This is taking away our Australian way of life of having a good steady job, a job you can rely on.
"As Arthur said, they've picked on the wrong people. They've picked on the one region of Australia with the highest unionisation levels, and that's the Illawarra region. They've picked the wrong enemy."
PKCT says it is ready to bargain in good faith.
"An agreement must be reached immediately to ensure that we can operate and deliver essential export services to the coal industry in New South Wales," PKCT operations manager John Gorman said.
"PKCT's current EA offer is generous, fair and reasonable. Management continues to work with and support employees to inform them about the reality of the business and remains ready to discuss the benefits of the packaged offer anytime.
"The company remains committed to bargaining in good faith and needs to reach an agreement as soon as possible."