Old power giants up and down in latest numbers
Print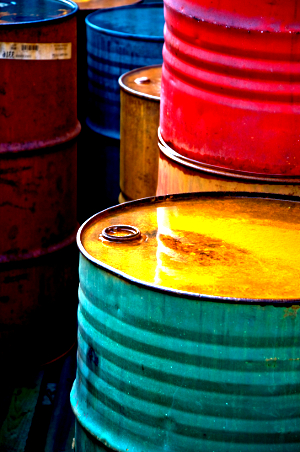 Two major oil and gas firms have reported mixed results in their latest production level figures.
Santos has come in under the bar set by analysts for oil production, whereas Woodside hit predictions almost exactly.
Santos produced 12.2 million barrels of oil equivalent in the first quarter of this year.
The measurement for 'barrels of oil equivalent' is based on calculations of the energy released by burning a single barrel of crude oil.
Santos' numbers were a bit below its expectations, as most analysts predicted production around 12.7 million barrels equivalent.
Still, the company has says its full-year production guidance of 52 to 57 million barrels of oil equivalent will be upheld.
Santos shares slid slightly by 0.2 per cent, resting at $13.41 on the day of the results.
Major rival producer Woodside came out with a 5 per cent rise in production during the same quarter, compared with the period last year.
Woodside's 23 million barrels of oil equivalent was about where analysts' expectations put it.
Woodside claims the increase has been due to the Vincent oil project, which has been restarted in recent months.
Woodside shares rose 0.9 per cent to $39.96 on the day the figures were released.