New push for power safety
Print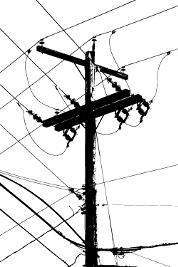 Queensland authorities have launched a social media campaign raising awareness of powerline safety.
There were 65 serious electrical incidents involving contact with overhead powerlines in Queensland between 2010 and 2017 - nine of them fatal.
WorkSafe QLD has put out new adverts that offer a graphic reminder that touching powerlines or straying into exclusion zones can injure or kill.
The exclusion zone around most powerlines is three metres, which is the minimum safe distance for workers and any equipment they are using. High voltage powerlines between 132kV and 330kV have a minimum exclusion zone of six metres, and over 330kV is eight metres.
WorkSafe says anyone working near powerlines must be careful not to underestimate the distance of exclusion zones, and ensure they:
develop a safe system of work before starting
keep workers and contractors informed about electrical safety
stay outside exclusion zones
"You don't even have to make direct contact with a powerline for it to kill you. Electricity can arc from powerlines to you and your tools," the authority says.
"The impact can be instant and lethal. To protect yourself, locate powerlines before you begin work, stay at least three metres away from them and always carry your ladder horizontally, never vertically."