Massive walk for watery wonder
Print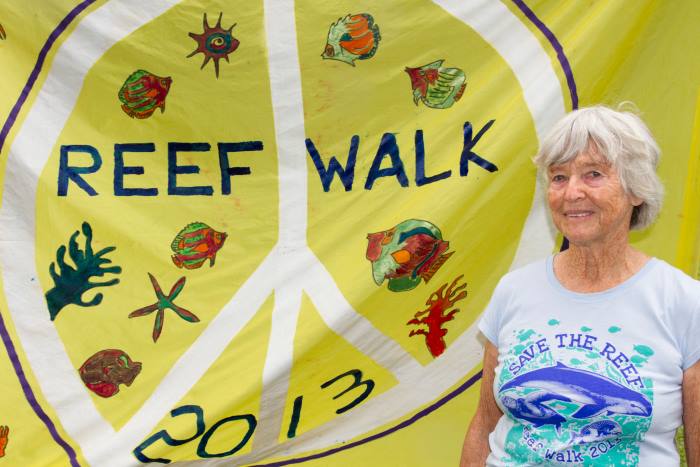 Thousands hit the streets in Queensland on the weekend to protest industrial threats to the Great Barrier Reef.
Just a fortnight away from the election the protestors were dismayed at the lack of recognition and government action from port expansions they say could harm the nearby marine ecosystem.
Among the supporters of the world-renowned natural wonder was 72-year-old June Norman. She made the 1200km walk from Cairns to Gladstone in the attempt to make sure her great grandchildren will be able to experience the Reef when they grow up. Ms Norman says she is worried by the number of freighters travelling through the Reef to Queensland ports.
"There is an average of one an hour, 24 hours a day, seven days a week," she said, "our fragile reef is not able to sustain this... then you add the building of coal ports, the construction of train lines to the ports, dredging and the dumping of sludge out onto the reef."
Australian Marine Conservation Society Great barrier Reef campaign director Felicity Wishart says politicians are willing to offer words but little else in face of multi-million dollar developments: "During the election campaign, we've had promises from both major political parties that they will do all they can for the reef. But empty platitudes won't save the reef from port expansions," she said.