Green thinking moves to working after federal fund fix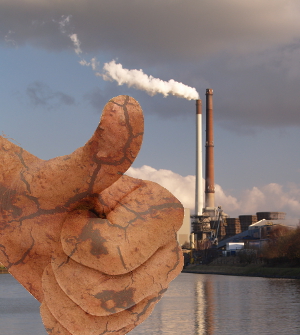 Australian treasury cost-cutters appear to have scoured legislation for any mention of "clean", "green" or "renewable" spending, and promptly hacked it down.
But the scheme to replace nearly all environmental measures - Tony Abbott's Direct Action plan – will not try to fill that void as quickly as first thought.
Direct Action includes an emissions reduction fund, which will pay businesses and households to reduce carbon emissions, but its $2.55 billion in funding is yet to be confirmed.
Actually spending those funds will start slower than anticipated. Happily, the polluters' fund will not make its payments until abatements are delivered. This stipulation should end concerns that companies would promise abatements, take the money and then do less than they said.
The fund is aimed at maintaining an existing goal to reduce emissions to 5 per cent below the 2000 level by 2020, contracts will be offered until their value totals the promised $2.55 billion over the next four years.
The government still has the carbon tax in its sights, accusing the market value on pollution of increasing energy costs for businesses and households. The government says the new emissions reduction fund will lower energy costs while cutting emissions.
The Direct Action plan to plant trees and put the unemployed to work remains.
The budget includes $50m over the next four years to plant 20 million trees, and there is $525 million to be spent on the "green army" of young people put to the task of tackling local environmental challenges.
The government says the nationwide team will grow to 15,000 by 2018, comprised of people aged between 17 and 24 who have signed up for help finding employment. They will be offered work experience, training and a small increase to their payments for up to six months.
The Bureau of Meteorology is getting a new supercomputer to improve its ability to forecast weather, but it will be coupled with a $10 million cut.
The government will buy a new icebreaker to replace the Aurora Australis, providing extra support for Australia's Antarctic research stations.
Antarctica is one of the few avenues to see funding increases, with $9.4 million to ensure the continuation of Australia's three Antarctic and one sub-Antarctic stations. An extra $24 million has also been provided for a collaborative research project with the University of Tasmania and CSIRO.
And the Great Barrier Reef has seen some funding support too, though the decisions which may have strong negative effects on the Reef remain in place.
A $40 million investment will be used to implement the Reef 2050 Plan. The Plan is being developed by the Queensland government in partnership with the Great Barrier Reef Marine Park Authority. The funding includes $2 million for culling crown-of-thorns starfish, as well as $5 million for dugong and turtle protection.