Fuel to run on the fumes of algae
Print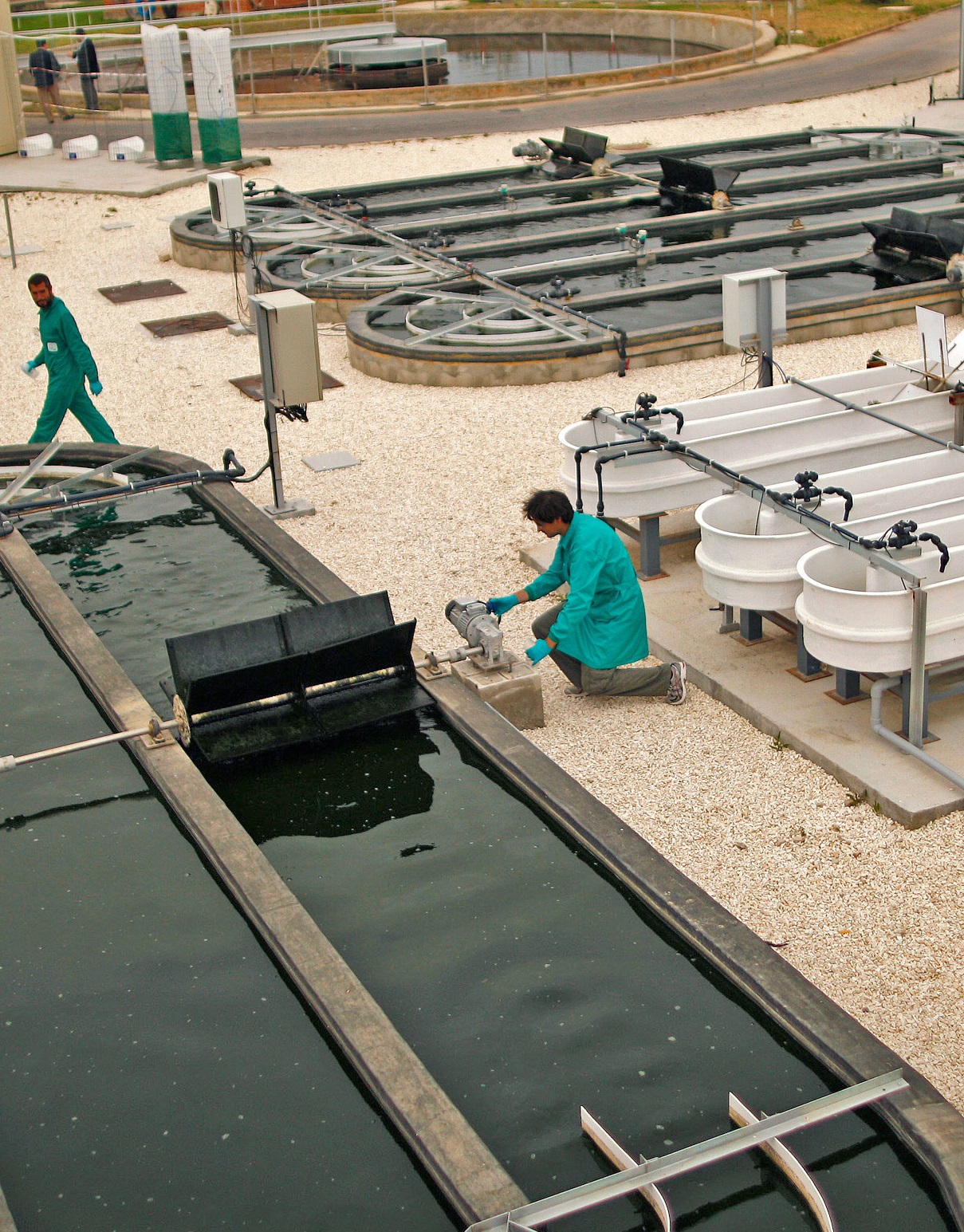 A Spanish company is making moves towards the energy future, growing their first crop of algae which will be used to manufacture bio-fuel.
The project has been backed by European Union financing and seeks to offer an alternative to making crop-based fuels, which depletes the amount of land used for growing food and is energy-intensive to harvest. The "All-gas" project is cultivating fast-growing micro-algae by gathering the nutrients in waste-water then further processing it to generate bio-methane, which can be captured and used in transport fuel.
Researchers say a single algae crop has been shown to generate a methane production capacity of 200-300 litres of gas per kilogram of algae processed, water company FCC Aqualia said.
"This original new approach to bio-energy means that Spain's 40 million population could power 200,000 vehicles every year with a single toilet flush," said Frank Rogalla, the project's coordinator and director of innovation and technology at FCC Aqualia.
Around $AU10.35 million of the scheme's initial $AU17.5 million development funding came from the European Union, which has pledged to derive ten per cent of its energy for transport from renewable sources by 2020.
Some critics have said the process is still years from completion; even by optimistic estimates FCC Aquilia will not have a manufacturing facility ready until 2016.
Several groups in Australia have been working on similar such techniques, with recent reports saying Australia is a prime candidate for massive expansion into the algae-driven bio-fuel industry.