Frydenberg to tweak green bank
Print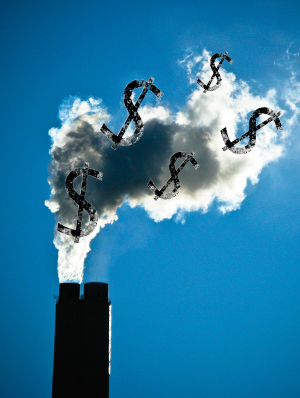 The federal energy minister may change the rules so that the CEFC can fund carbon capture.
Energy Minister Josh Frydenberg says the Government is looking at lifting a ban to allow the Clean Energy Finance Corporation (CEFC) to invest in the emissions-reducing technology.
"Carbon capture and storage is an important technology," Mr Frydenberg said over the weekend.
Carbon capture and storage (CCS) can be used to trap up to 90 per cent of carbon dioxide emissions produced from the use of fossil fuels, before transporting it by pipeline or ship to be stored in an underground rock formation.
Currently, this kind of technology is outside the remit of the CEFC, but the Coalition has been looking for new ways to support coal-fired power.
"We're going to look at all our options because of the challenges that we face, namely to ensure energy security [and] energy affordability, as we transition to a low-emissions future," Mr Frydenberg said.
"The Government could issue a new mandate to the CEFC which would then inform its guidelines and would make possible an investment in a high-efficiency low-emission power plant.
"We're looking at all our options because we're intent on stabilising the system.
"Right now we need more baseload power. Cleaner coal is one of those options together with gas fired power, as well as ensuring more storage capacity for intermittent sources of generation, namely wind and solar."
Opposition Energy Minister Mark Butler said it was unrealistic.
"It doesn't reflect the reality in the electricity industry. No-one in the industry is talking about the reality of building new coal-fired power stations," he said.