Frydenberg launches liquid review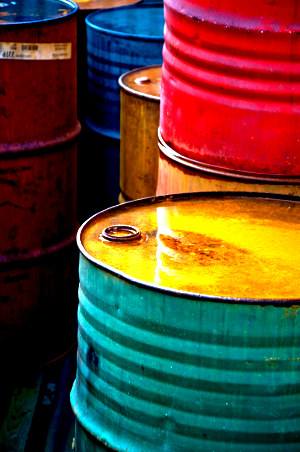 Energy Minister Josh Frydenberg has announced a review of liquid fuel security.
But the minister says it does not mean Australia has a fuel security problem
"The assessment is the prudent and proper thing to do to make sure we aren't complacent," he said.
Reports in Fairfax Media say Australia has just 22-days' supply of crude oil, 59 days of LPG, 20 days of petrol, 19 days of aviation fuel and 21 days of diesel.
The International Energy Agency urges countries to keep a 90-day supply.
Earlier this year, the IEA warned of declining domestic oil production and refining capacity.
"Australia is vulnerable to unexpected changes in Asian regional demand patterns and to any disruptions of the main supplies from the Middle East, on which the whole Asian region and Australia are dependent," the report said.
Experts say tensions around major shipping routes in the South China Sea and military conflict in the Persian Gulf are among potential threats to Australia's fuel supplies.
"The assessment will also help inform Australia's plan to return to compliance with the International Energy Agency's emergency stockholding obligations by 2026," Mr Frydenberg said.
"Australia's liquid fuel supply increasingly depends on overseas sources and relies on market forces to maintain reliability and affordability."
It is the first National Energy Security Assessment since 2011, and should be completed by the end of the year.
"In the last 10 years, three of Australia's seven domestic refineries have closed and our domestic production of liquid fuels has declined by a third as existing fields become exhausted," Mr Frydenberg said.
"As a result Australia's reliance on imported fuel has increased. On any one day, there are up to 45 oil tankers en route to Australia, with more than 20 days' worth of supplies on board."