DPIE questions coal claim
Print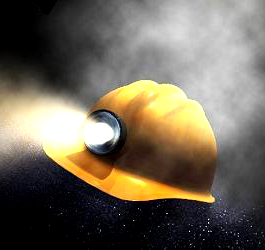 A government assessment has found modelling for a Narrabri coal mine extension to be "counterintuitive".
Whitehaven Coal (WHC) has applied to extend its Narrabri underground mine, but has hit a hitch in its attempt to appease the Department of Planning, Industry, and Environment (DPIE).
DPIE-Water chief knowledge officer Mitchell Isaacs says there a some curious conclusion in WHC's modelling of the impact of the extension on water supplies.
"The water balance appears to say modelling will increase surface water flows and groundwater modelling," Mr Isaacs says.
"This is counterintuitive.
"There are apparent inconsistencies between groundwater models for different developments in the area."
The department estimated that the Namoi Alluvial aquifer could be reduced by up to 10 metres; much more than WHC's estimate of two metres.
A Whitehaven Coal spokesperson says the company will work with relevant government agencies to resolve technical disagreements.
"We have been consulting closely with DPIE-Water on its review of our modelling and are confident DPIE's feedback will be fully and adequately addressed in our response to submissions," the company said.
Water use was also a major issue in the controversial decision to extend the life and footprint of WHC's Vickery mine near Gunnedah last year.