Coal mine lake plan looms
Print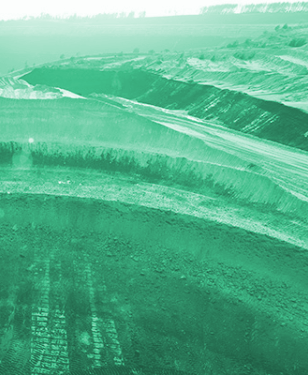 The Victorian Government is looking at turning old coal mines into lakes.
Three mines scheduled for closure could be filled with water drawn from the Latrobe River system, according to a new report.
Victoria's mine rehabilitation commissioner, Professor Rae Mackay, says filling the mines with water would stabilise them.
"It's very much about safety, stability. And it's also a little bit about sustainability as well," Professor Mackay said.
"We want to try and find a way that doesn't actually cost us a lot of money or cost us a lot of effort to actually maintain these pits into the future."
A recent government report found Hazelwood mine (which closed in 2017) would need 725 gigalitres to fill it, which would take 15 to 20 years without interruption.
The Yallourn mine (scheduled to close in 2032) would need 725GL and 20 to 25 years to fill, while the Loy Yang mine (slated closure in 2048) holds 1,420GL and would take 25 to 30 years to fill.
The analysis found other water sources were not "of suitable quality, volume or comparative cost" to be feasible, but suggested this may change in the future.
Environment Victoria says filling the mines may have a negative impact on the river system.
The government's own figures show flows into the Latrobe are down by 25 per cent since 1997, from 800GL to 600GL a year.
Environment Victoria community organiser Laura Melville said there may be water availability issues in the future.
"I think we've already seen the impacts of not having that much water in the Latrobe River system on the Gippsland Lakes and increased salinity in the lakes," she said.
"And if we take even more water out of that system, who knows what the impacts will continue to be on that ecosystem?"
With some parts of the plan running well into the 2070s, experts say any projects would need to be constantly monitored and evaluated as circumstances evolve.
The Government's final plan for the mines should be released mid-year.