Barnett breaks away to swoop on young vote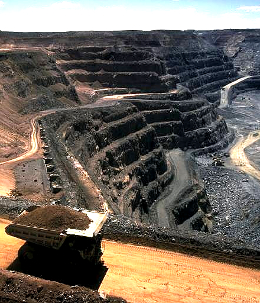 West Australian Premier Colin Barnett has broken step with the Federal LNP, encouraging the state to move itself away from coal-fired power.
Colin Barnett embraced a call made by US President Barack Obama at the G20 summit on the weekend, saying Australia needs to more bold in its emission reduction targets.
Obama made a well-received speech to University of Queensland students on Saturday, which some see as embarrassing for PM Tony Abbott's determination to keep the world running on coal.
Colin Barnett said he was struck by the way the Obama was able to connect with the students, and that talking positively about change could be a way to get more youngsters on the LNP's side.
"Obama appealed to those young people and their applause gave me a message that the younger generation is looking for more to be done on climate change - and I'll tell you that chatting to a couple of politicians leaving afterwards, they had a similar view," Mr Barnett said.
He said young voters may get on board if government were seen to move themselves off coal power.
"While it's a bit of a West Australian view, for me the most effective thing that Australia can do is to ensure that more of our new power generation is at least gas-fired and not coal," he said.
"That's not popular on the east coast but it's a costless and simple way to reduce emissions to have a power generation system in the future across Australia which is based on natural gas."
"That's one of the ironies: while WA is about 50 per cent gas, on the east coast we've got all this coal seam gas but it's all being exported," he said.
As of last month, PM Tony Abbott said coal was "good for humanity", despite disparaging comments about the energy source from world leaders during the G20's session on energy.
"Coal is going to be, now and for the foreseeable future, a very important part of the world's energy needs," Mr Abbott said.
"It has to be because if it's not we are never going to provide energy to the 1.3 billion people who don't have it."