AGL switching SA power plan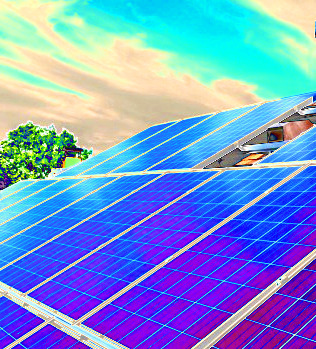 Power giant AGL has put the brakes on its "Virtual Power Plant" project in Adelaide.
The scheme has seen hundreds of households install Sunverge batteries with the help of big subsidies from AGL and ARENA.
The system allows AGL to draw from the batteries when the grid needs more power.
But participants received a letter last week informing them that installations are being halted ahead of a change of battery technology, with AGL switching to "next-generation battery technology into our next phase of installations".
Some customers who have already had an AGL battery system installed say they are now in line for a replacement, but the company denies there is anything wrong with the old units.
A company spokesperson has told reporters that "the SA Virtual Power Plant pilot is successfully working as a pilot should — new technology is being tested in the market and based on lessons learned, the program is being adapted".
"AGL also notes that the Virtual Power Plant has not paused, and remains live, operational and safe," AGL said.

The power provider has not said how many customers would have their battery systems replaced, or given reasons for their replacement, but promises that "early adopters" will get an "upgrade to the next generation offering".
"Lessons and customer feedback from the initial phase of the project are being used to shape subsequent phases and we want to ensure that all customers have an opportunity to opt in to the next generation offering,' the spokesperson said.
AGL says it will confer with all Virtual Power Plant customers individually about the project updates.