AER sets NT cap
Print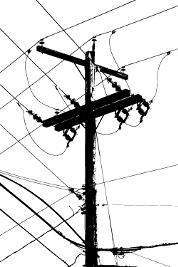 The NT Government is denying its people a power price cut recommended by the national regulator.
The Australian Energy Regulator (AER) has released its revenue decision for NT's Power and Water Corporation, finding electricity could be delivered at a much lower cost.
The government-owned corporation wanted its revenue stream set at $863.5 million, but the regulator found the job could be done for $104 million less than that.
Power and Water has had its revenue capped at $759 million over the next five years.
The AER said a lower revenue requirement could cut $102 from the average residential property power bill and $390 from small business power bills by 2024.
NT Treasurer Nicole Manison says that will not happen.
"We already invest over $80 million a year in Power and Water to keep power prices low," she said.
"It's also important to make sure we have Power and Water running efficiently and delivering reliable electricity too.
"So we think we've got that balance right."
There is some concern that the policy will lead to job cuts, but Ms Manison said "we've already seen that Power and Water have had significant job reductions over the last few years".
"There is still more work to do, but it can't be at the cost of reliable electricity to Territorians and making sure that it is safe," she said.
The opposition said it supports savings being passed on to consumers.